Liantronics insists on the management tenet of constant improvement according to user needs, and surpasses their needs. Liantronics takes advantages of Hardware Department to advance the technology of LED Display work environment. Recently, we present many kinds LED display cabinets which have more advantage on waterproof, adiabatic, dustproof, and fastness:
1. Unique cabinet design which can improve adiabatic capability.
2. Unique cabinet design which can advance waterproof and dustproof capabilities efficiently.
3. Aluminium cabinet is lighter than traditional iron cabinet.
4. The cabinet frame adopts pulling rivets, which can make the cabinet more smooth than jointing.
Our advanced capabilities get our customers praise, and new LED display cabinets using proportion is escalating.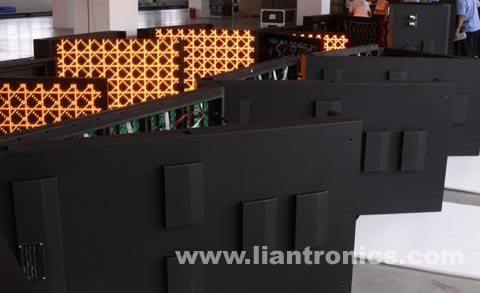 new generation of LED display cabinets