LED CHINA 2015, the one of the most reputable international feast for LED industry, opened grandly on September 16, 2015 at Shanghai New International Expo Centre. As a globally-renowned LED display brand, LianTronics takes part in and lights up this show perfectly, attracting a number of professional customers to come to the well-designed booth (C02-E1).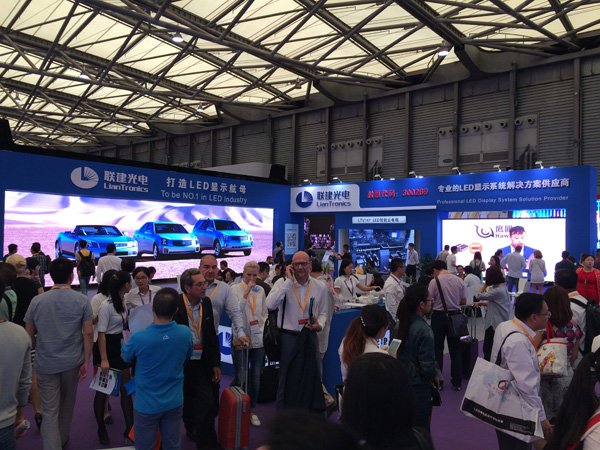 Concise Booth Filled with Informative Products
Occupying the prominent place, LianTronics booth can jump into the sight of the customer as long as they come into pavilion E1. In order to exhibit the star products of LTV147, R3Ⅱand RK6 faultlessly, LianTronics booth adopts the design of "L" shape which is concise but informative. All is for making a clear view for our distinguished guests from all directions.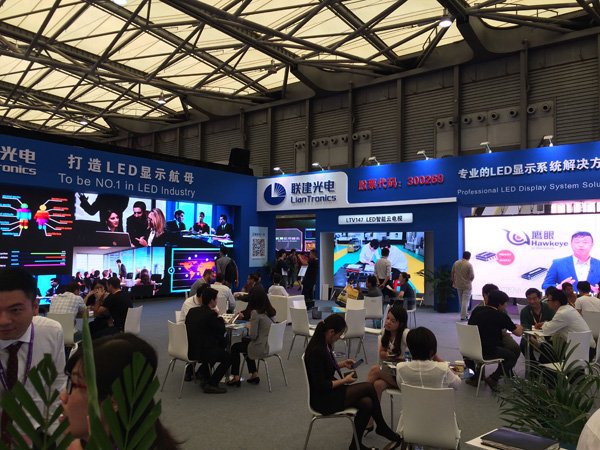 Jumbo-sized TV with Small Pixel Pitch
Have you ever imagined before that a 147'' TV with all traditional functions would appear in our real life? No? That's fine. In this feast, LianTronics Smart Cloud LED TV with the super size of 147'' diagonal is unveiled amazingly to impress all the passersby! Sharing the features of smaller pixel pitch products and appearing as luxurious TV set, LTV147 attracts many visitors to stop and see.
Rental LED Display with Excellent Performance
With an area of 36㎡(H:3m/L:12m), slim and light R3Ⅱpanels from LianTronics are hung over steadily as a clear video wall, rendering the customers a strong visual effect. It has received praise from customers that the fantastic effect brought by R3Ⅱ could rival P2.5 LED display of other manufacturers! And beyond that, high-end outdoor rental LED display RK6 is also showcased to meet the outdoor rental demand.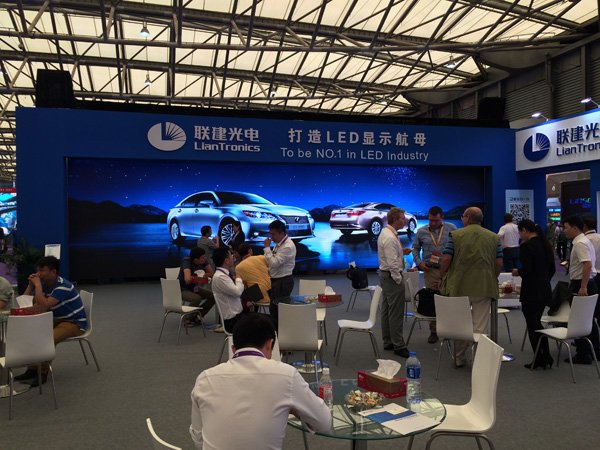 Humanities and Sensibilities
LianTronics booth is so popular and attractive that it appeals to a crowd of visitors who want to take a closer look of products. In order to create a more relaxing and comfortable booth, candy, water and tissue are prepared in every negotiation tables for customers. What's more, it is sad news to hear that a huge earthquake occurred in Chile in the morning of Sep 19th. In the first time, LianTronics pray for Chile via the giant screen and we sincerely hope that people in Chile can be safe and sound in this natural disaster.
Excellent service and high-quality product are always the secrets of LianTronics to attract cooperation. And customers' recognition is the best motivation for our hard work. LianTronics would stick to themselves, and serve customers with all their heart and soul!