12th August 2011, the 26th summer universiade has been held in Shenzhen. The Shenzhen Bay Sport Center which was built by CRE has been put into use for opening and closing ceremony and other contests of this game. As a leading company in LED display industry, Liantronics has offered three full color LED displays for this sport centre base on its outstanding brand advantage and excellent product quality.
PH10 Indoor Full Color Led Display
Liantronics has offered Shenzhen Bay Sport Centre three high definition and super bright LED displays: one is PH20 outdoor full color LED display with a area of 16.64 m X 8.96 m (149 sq. m.) for main stadium, and the others are two PH10 indoor LED display with a area of 12 m X 6.4 m (total 153 sq. m.) which has been installed separately on the north and the south side of the stadium.
This led display mainly used as a scoreboard for ping-pong game
In the whole project procedures of its presales, production, installation, testing and putting to use, Liantronics has worked closely with the staffs of Shenzhen Bay Sport Centre for preparing every details of this project to guarantee the working stability and best effect of these LED displays. Thus these full color LED displays have played an important role in the football games and ping-pong game of the 26th Universiade.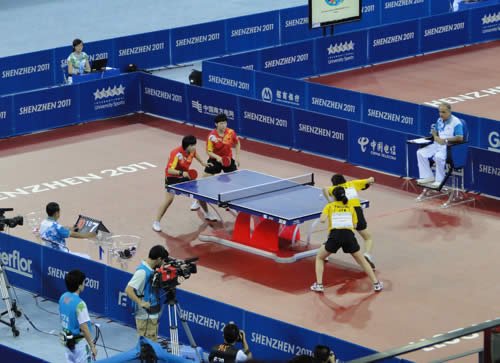 Ping-pong game in the 26th Universiade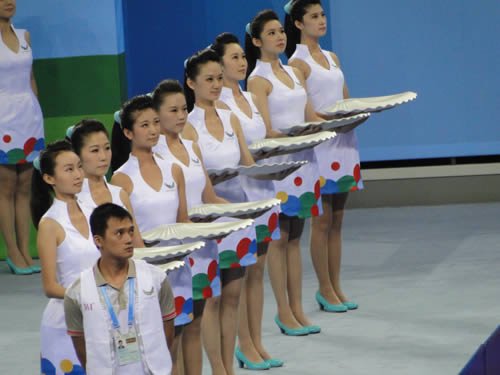 The 26th Universiade Miss Etiquette