At 9:30 on October 12, 20ll, With Chairman Liu Hujun and Deputy Secretary General Gao Guohui of Shenzhen Municipal Government sounded the stock bell, Liantronics Co., Ltd was successfully listed in Shenzhen Stock Exchange, started its milestone step in China capital market.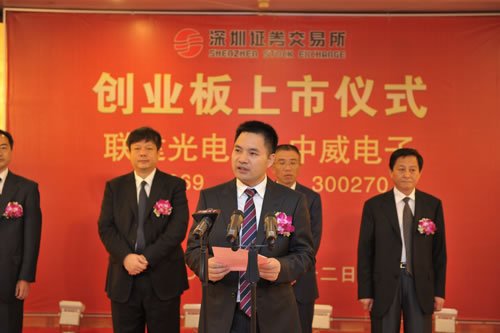 Chairman Liu Hujun spoke at the listing opening ceremony
The stock issue price of Liantronics is 20 RMB /share, corresponding to a price-earnings ratio of 38.31. The company issued 1840 shares, with a total shares of 7358 shares.
Liantronics always keep the faith of "High quality of products and services" and has won the trust of domestic and international customers, as well as keeping long-term cooperation relationship with them. The IPO (initial public offering)will provides strong support for rapid development of Liantronics in the future.
Basing on this new start, Liantronics will seize the rapid development opportunity of the LED display industry, continue to optimizing product design and catalog. By strengthen R&D and technical advantage, Liantronics will lead the industry development with its innovative ideas and build a world-class brand.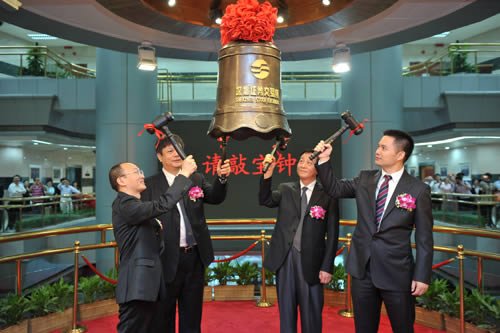 Chairman Liu Hujun and Deputy Secretary-General Gao Guohui of Shenzhen Municipal Government sounded the stock bell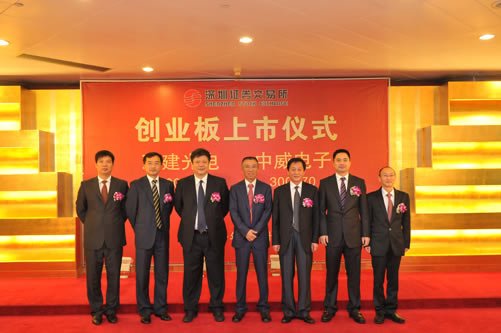 Photo of Chairman Liu and Deputy Secretary-General Gao and other manages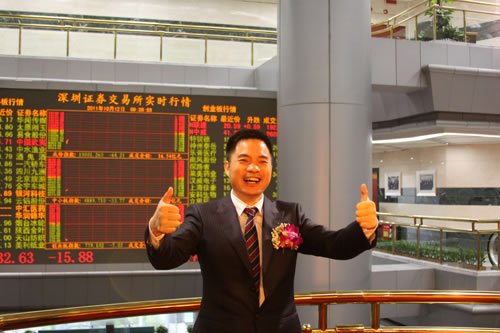 Chairman Liu cheered at the history milestone moment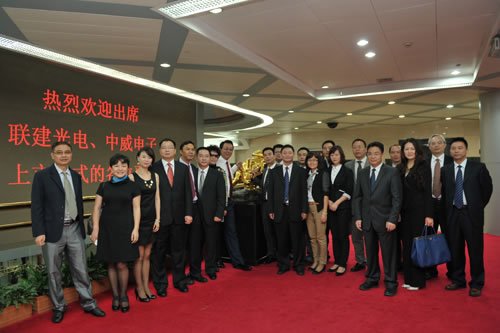 Photo of Liantronics senior management team at listing opening ceremony