The 8th LED CHINA 2012, lasting four days, closed at the China Import and Export Fair Pazhou Complex, Area B in Guangzhou on February 23. As an annual exhibitor of the LED exhibition, the newly advanced products of Liantronics were put in the spotlight, showing the leading position of Liantronics in LED industry.
Visitors to the exhibition stand of Liantronics came in an endless stream.
Liantronics especially launched the newly developed PH2.54mm indoor full color display and PH3mm indoor full color display as well as the classic PH16mm outdoor full color display and PH15.625mm curtain display at the exhibition. The PH2.54mm display has super high definition with the maximum viewing angle of 147 inches and resolution of 1280 pixels (horizontal)×720 pixels (vertical), and its refresh rate can reach as much as 1,000 Hz. This kind of indoor LED application products are specific to luxurious villas, high grade hotels and other advanced places. It can be floor-mounted, wall-mounted and hanged, and the ordinary LCD TV has never equaled in terms of high definition and fresh color. The PH3mm indoor display with the resolution of 1920 pixels (horizontal)×960 pixels (vertical) was the only one at the exhibition that can reach the high definition standard of 1920. It states clearly that production technique in high density display of Liantronics is far beyond the other companies in LED industry which stays only at the stage of sample research.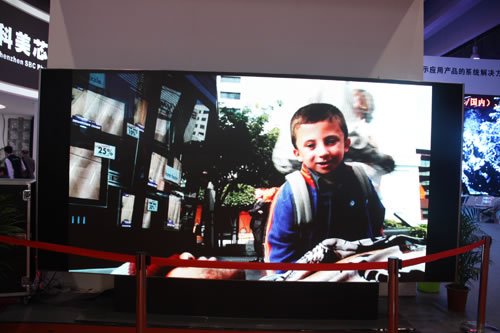 Liantronics PH2.54mm Indoor Full Color Display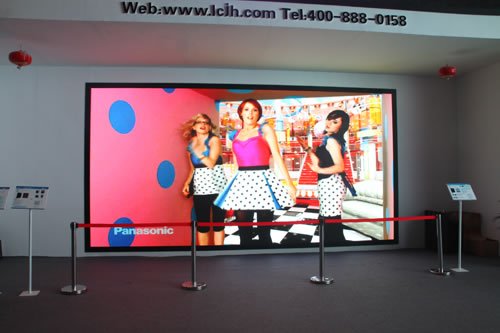 Liantronics PH3mm Indoor Full Color Display
The two products newly launched by Liantronics were so attractive that many worldwide viewers had to be thronged to have a look or enquiry.