On February 10th, Integrated Systems Europe (ISE) came to its beginning, and during the 3-day show time RAI international exhibition center was crowded with professionals in market of AV and electronic systems integration to seek partnership.
LianTronics, as a professional LED display provider, with its influential V series which is small pixel pitch product participated in ISE and impressed customers by our latest technology. The main screen is assembled by 100 panels of PH1.6 with a resolution of 3840x1080 pixels, and the seamless LED display could take on very sharp and clear pictures with no flicker or ghosting phenomenon. Additionally, the super wide viewing angle enables the image to be complete and with no color shift even in an extreme angle. All of the above could make it a perfect choice for video conference room, security monitoring room and command and dispatch center.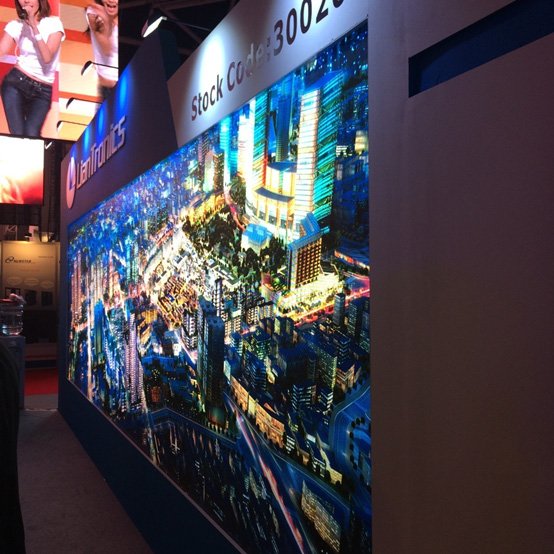 Besides, R3Ⅱ indoor rental LED display is also shining in LianTronics booth, featuring with light weight of 8kg, clip-on mask, self-inspection function, no tool needed during installation, and fanless design. All of the benefits mentioned contribute to its popularity in LED market as a "star product of LianTronics".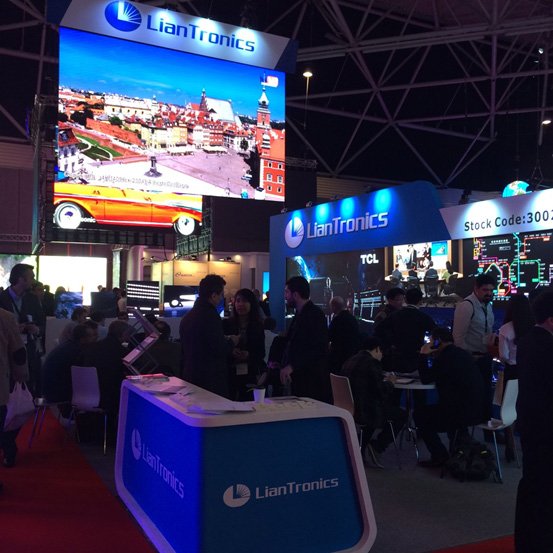 This time, LianTronics also brought two sample panels of RX7 to ISE, and this 640x640mm panel is extremely suitable for outdoor rental occasions. To know more details of RX7:
The newly launched product——RX7 would definitely surprise you and meet your expectations to make your show stand out.