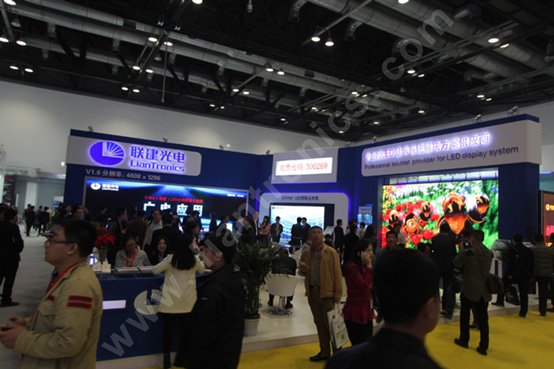 With the vigorous and flourishing spring, InfoComm 2015 China was held grandly in China National Convention Center, Beijing from April 8~10. LianTronics (stock code: 300269) participated in this exhibition as the professional systematic solution provider of LED display with the high-end LED screens of V1.6, LTV147-FHD, PP97 and R3Ⅱ. A variety of application scenarios of HD small pixel pitch LED walls were demonstrated vividly with the most professional and advanced HD LED display, which attracted public attention that many customers and visitors stopped at LianTronics booth for appreciation. The Most Perfect and Enjoyable Display Effect
V1.6, a small pixel pitch LED display with a size of about 18 ㎡ played the most compelling role in LianTronics booth by its high definition, flat screen, stable performance and uniform color. It is highly appraised by on-site customers. As a world leading supplier of LED display, LianTronics is not only leading on R&D ability, techniques and project experiences but also leads in the trend of small pixel pitch LED display with the unique "five superior technology" which can satisfy customer's need for jumbo size, high definition and high brightness.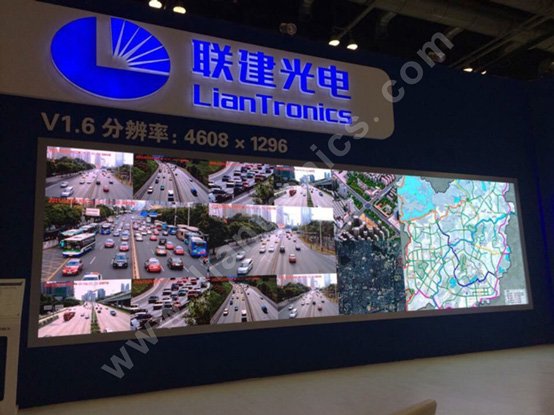 The Most Professional LED Display System Solutions
In InfoComm China exhibition, as one of the most professional domestic leading LED manufacturers,with the support of the powerful multi-channel signal transmission and video processing system, LianTronics perfectly showcased V series LED display with the jumbo size in the the real application scenario including broadcasting and TV application, transportation application, military application, energy sources application, conference room application and exhibition application. All in all, LianTronics highlighted the show with its pixel-to-pixel standard resolution to broadcast 4K video.
The Most Comprehensive LED Display Showcase
Integrated with the seamless matching, lifelike and delicate image and the HD resolution of 4608*1296 and the jumbo size of 18㎡, LianTronics provided the audience an amazing visual feast beyond visitors' imagination. Smart cloud LED TV LTV147 debuted with its jumbo size, excellent display effect and fantastic appearance. Besides, the hot-selling product R3Ⅱ featured with its slim and light panel can be assembled and disassembled quickly without tools.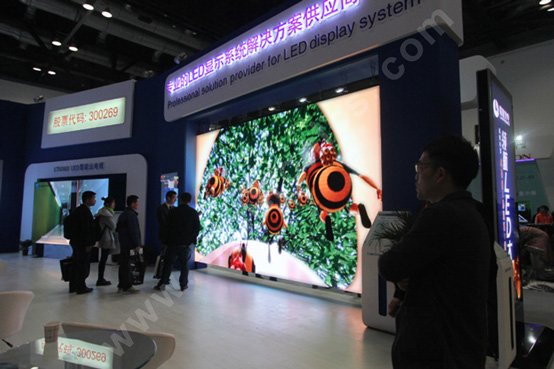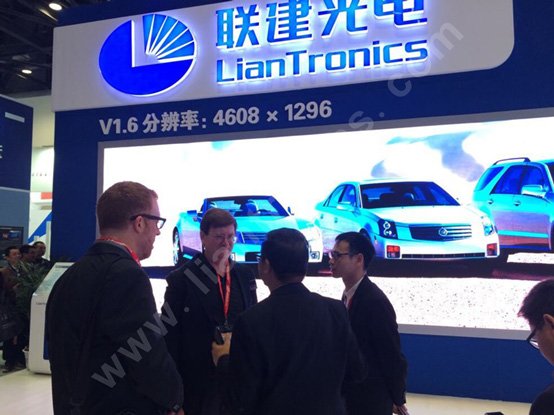 InfoComm China 2015, regarded as the most authoritative and influential exhibition in the Asia-pacific region, attracted and gathered more than 400 exhibitors from 35 countries and regions. If you failed to visit this exhibition unfortunately, do not worry because LianTronics exhibition is still on. Please check our website banner to get the latest exhibition plan at first hand. We are looking forward to your visiting.