The 14th edition of ISE, held grandly at the RAI Amsterdam on 7-10 February 2017, is set to be the largest show in the event's history. During four days' show, ISE exhibition has attracted more than 65,000 visitors to more than 1,100 exhibitors. The worldwide manufacturers, distributors, integrators, service providers and end-users gathered together to seek more business opportunities in the AV marketplace.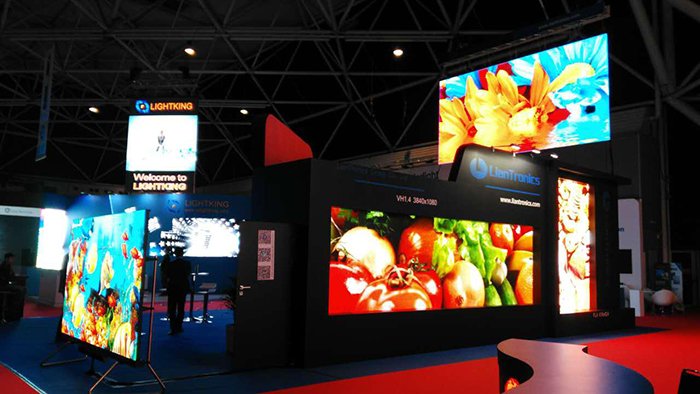 As a leading LED display supplier and manufacturer in China, LianTronics participated in ISE with great confidence because this time we not only advanced our booth design by adding stylish decoration and setting up the VIP room in the booth for the valued customers, but also brought more innovative LED displays than ever before. Numerous professional customers have been attracted to LianTronics booth.at NO.12-36 as expected.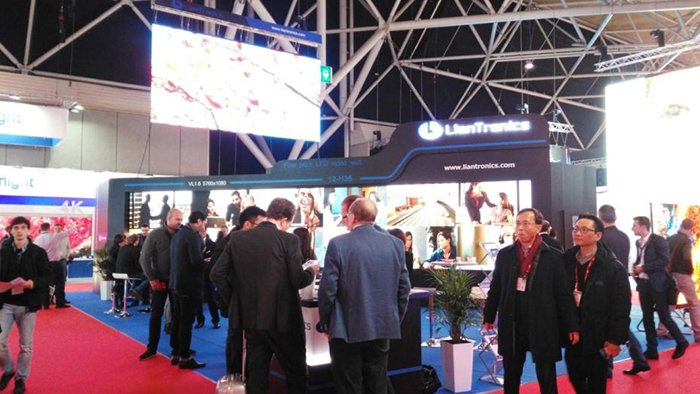 At ISE 2017, LianTronics focused on high-end application market by showcasing the advanced and innovative fine-pitch LED displays, including seamless VH1.4, VL1.6 screen, smart cloud LED TV series LTV129, the newly developed high-end rental LED display RA2 and FL3Ⅱ&FL4T for commercial retail application.
Let's take a review about what LianTronics has exhibited in ISE2017!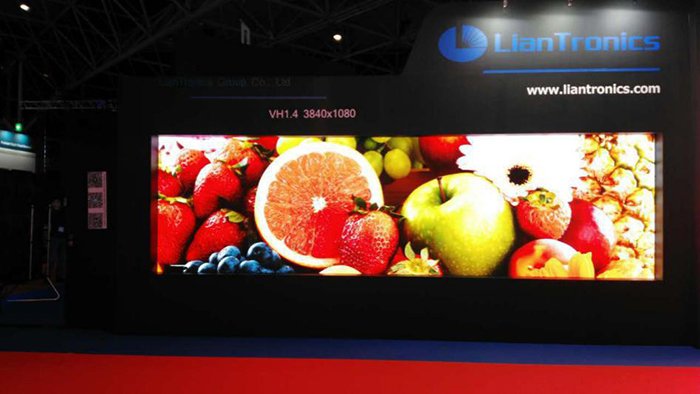 VH1.4: Satisfy more demanding application requirements of yours!
VH1.4 come to the spotlight due to its delicate images, extremly concise look and excellent performance. The product is characterized by low cost of splicing, because with a perfect panel size design, the display ratio can reach the commonly-used resolution of 1920x1080, 3840x2160, and 7680x4320 by a certain number of VH panels. Additionally, VH panels can be maintained from the front, which can minimize your space at the back.
VL1.6 : Bigger panel size, less labor time!
VL1.6 is a high-end HD fine-pitch LED screen with a 7.8kg light weight and convenient front-accessibility. The panel supports for gap minitrim with great heat dissipation. With pixel pitches ranging from 1.2mm to 2.5mm, LianTronics VL series is your best choice for control room and TV studio!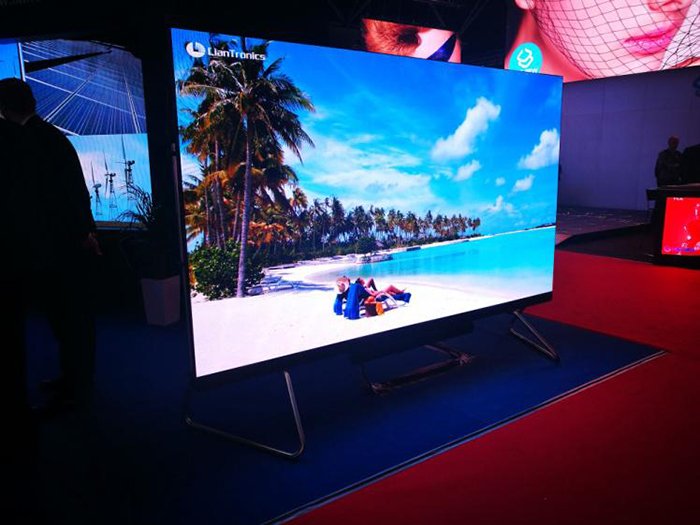 LTV129 : Super-sized LED TV with modular design is all for a clearer vision!
As the high-end indoor LED screen, LTV129 is suitable for advertising and exhibiting. Containing a quad-core processing unit, it can process a large amount of data and support multi-network access.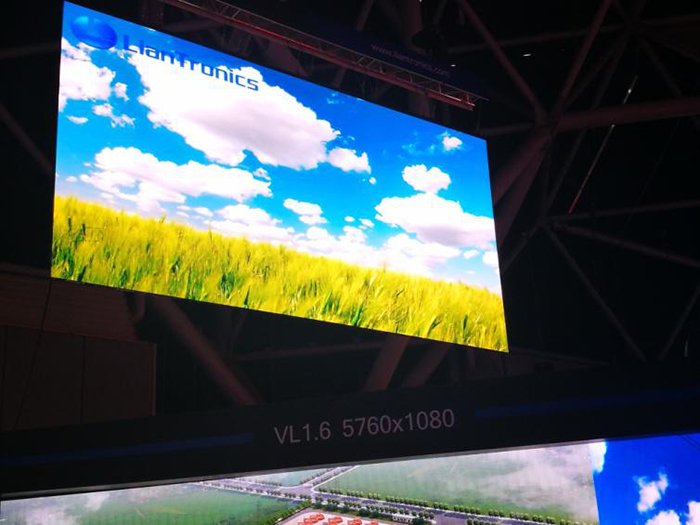 RA2 :Tighter pixels make your show stand out!
LianTronics RA2 possesses a pixel pitch of 2.9mm and features with front-accessible modules and control box. Mere 104mm panel depth and 8kg panel weight facilitates the installation process. Besides, by adopting the foot bar design, the panel can be climbable during the maintenance process, which has greatly improved the efficiency.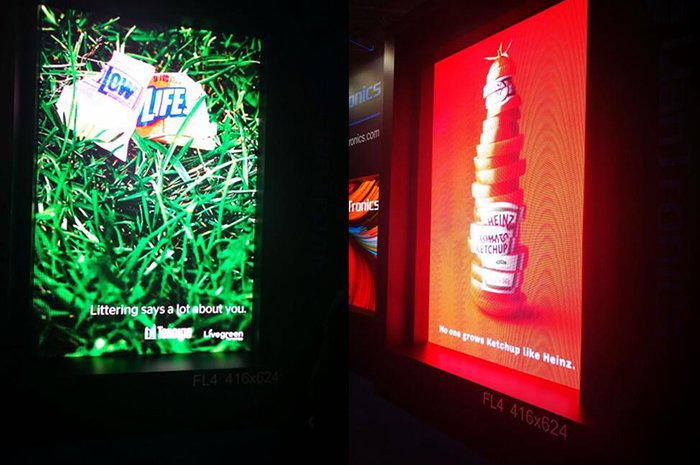 FL3/FL4T : Your perfect retail solution!
FL3 and FL4T are unveiled as retail products at the show and have drawn great attention from the public. FL3 and FL4T can effectively deliver vivid and clear image at an affordable price. Let the screen help to speak out what you want to say!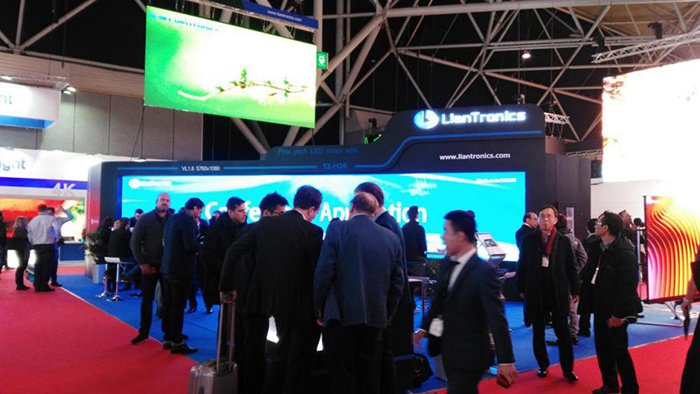 Miss the oppotunity to attend ISE2017? Contact us to get first-hand LianTronics exhibition plan!