LianTronics has held the New Product Releasing Conference of the first quarter in late March. In this conference, LianTronics launched a variety of new LED solutions including:RA1(PH1.9)---the first fine-pitch indoor rental display for high-end market; RA3T(PH3.9)---the outdoor rental display with patented protective covers for four corners; R2---another option of the classical and reliable R series panel; LS series which is smaller than before in panel size that is more fit for customers' demand; and the upgraded front-accessible L10.
"With the rapid technical development of fine-pitch LED display, it not only grabs the concentration of fixed LED display market but also the rental one. Customers of rental and terminal market start to chase the high quality performance such as FHD and 4K. Hence, LianTronics launched RA1 which perfectly satisfies the demand of fine-pitch LED display market." Said Guan, LianTronics Marketing Director.
RA1 possesses the following features:
With high grey level and refresh rate, easy to achieves the Ultra HD indoor performance.
Adhesive soft mask which is more convenient to be replaced.
No tool needed during installation.
Support for front and rear maintenance.
RA3T is another RA series fine-pitch star product for outdoor rental LED display high-end market. It processes nearly all basic features RA1 has and it's equipped with fast lock between modules. This will greatly accelerate the installation process while a project is urgent.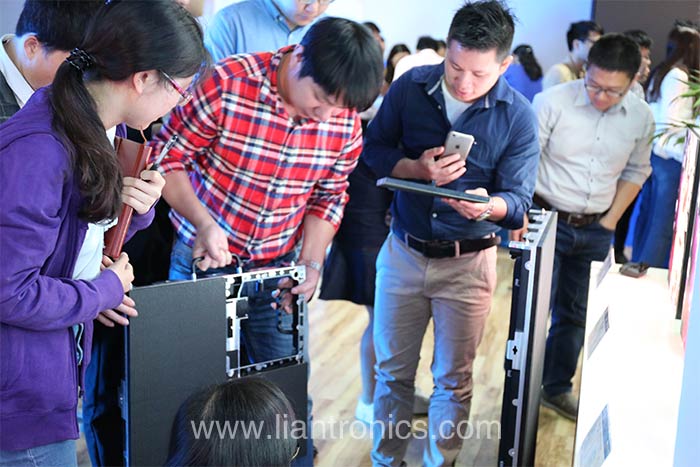 Furthermore, RP3 is designed to be an affordable indoor stage rental LED display. "RP3 can support for mix assembling of two sizes, 500x500mm and 500x1000mm. And it processes a new feature--- -5°to +5°curved assembling which will brings great convenience during installation." Said Liu, the designer from R&D Department.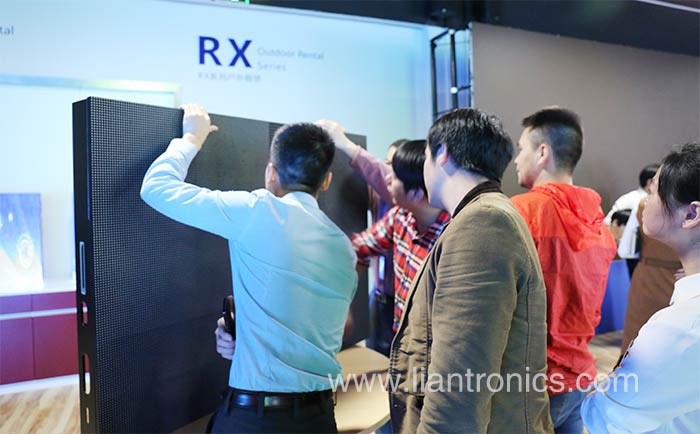 In the meanwhile, LianTronics has updated R2 with the protective mask and LS10 with a smaller size.
As a leading role in LED display industry, LianTronics keep striving for excellence of the latest techniques and products. Let's wait and see what surprises LianTronics will bring to LED solutions.