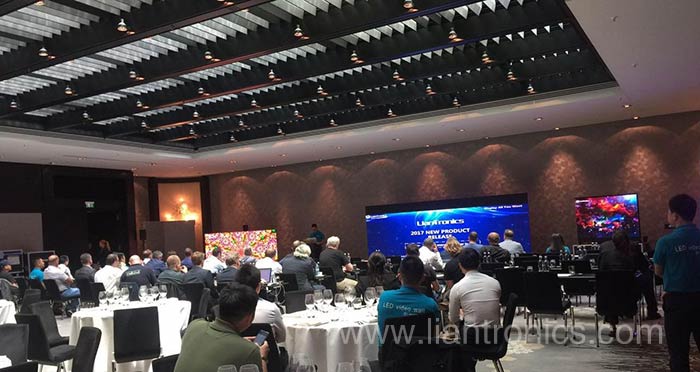 LianTronics New Product Release Conference was grandly held on June.8 in Dusseldorf, Germany. LianTronics showcased RA series-- high-end LED display rental solutions and VL/VH series--- high-end fine pitch LED display solutions in this conference. By presentations, demonstrations and hands-on experience, attendees broadly spoke highly of the outstanding performance and convenient maintenance of LianTronics' LED display. It's the first time for LianTronics the organize the product release conference in Europe and it's an essential step for its overseas market expansion.
In order to show attendees the overall advantages and leading designs of LianTronics products, we presented to audience in diversification including stacking and hanging ones, flat and curved choices, as well as an entire screen and the independent panels.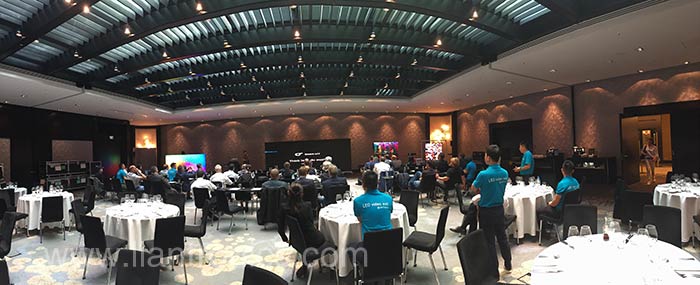 According to statistics, over 160 countries now purchase their LED screen from China, and 80% of the global LED displays are from China. European market with its economic vitality is one of the hottest shipping destination of LED display. The clients invited by LianTronics this time were all prominent companies in European market, and LianTronics expect to raise more awareness of its customers via hands-on experience.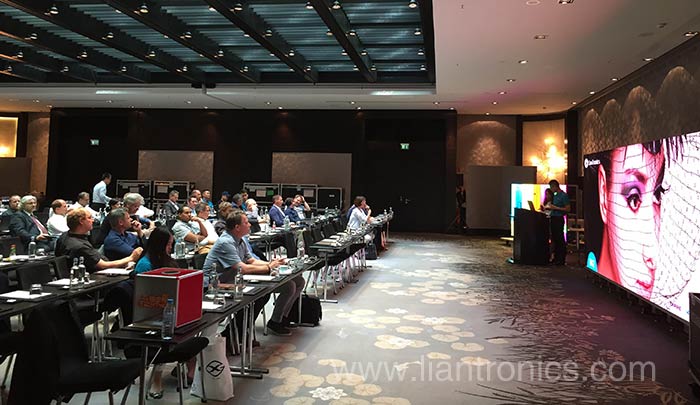 The star product in this conference is LianTronics RA series, which is designed for overseas high-end rental market. RA1(PH1.9mm) , the tightest pixel now for rental market, employs high-precision die-casting aluminum structure, light-weight as well as modular design and panel of modernity. Moreover, RA series supports for front and rear maintenance which offers the engineers more convenience. The patented fast-lock design makes it capable of no-tool installation. It's also featured with self-inspection function to inspect before installation. RA series can be broadly applied in stage shows, exhibitions, broadcasting situations and more. We greatly hope that there will be more chances for LianTronics RA series to be used in the European events.
In the meantime, LianTronics VL1.2 and VH1.4 were also showcased to the attendees. Along with ultra-high resolution, the panels of VL1.2 are light in weight at less than 7.8kg each. Made with an aluminum alloy design, the panels are designed for indoor use and come with easy-to-install and an easy-to-maintain (front-accessible) design. Module, power supply, receiving card, conversion card, and cables between panels can all be maintained from the front, and the panels can be assembled quickly and efficiently into the common display ratio of 4:3 or 16:9. VL series can be perfectly applied in the broadcasting room as we already did projects of NBC studio and TV studio in Australia. The vivid and brilliant colors of VH1.4 brought an amazing visual experience and impact to impress the attendees as well. With a perfect panel size design, the display ratio can reach the commonly-used resolution of 1920x1080 3840x2160 and 7680x4320 by a certain number of VH panels,and thus under the duel conditions of prescribed signal source and certain scene the splicing cost will be greatly reduced for its flexibility.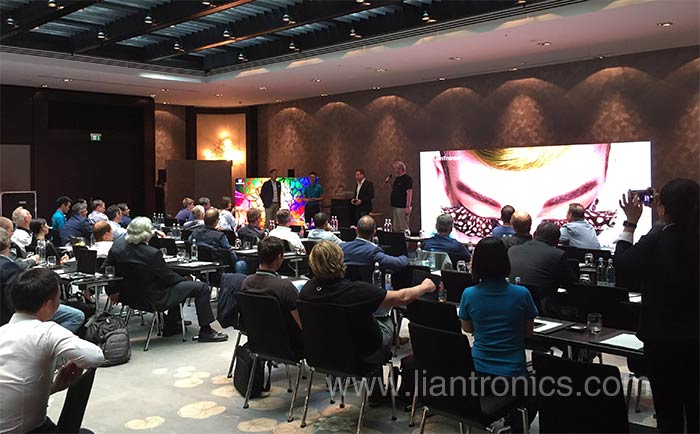 Since 1998 when LianTronics first stepped into LED industry, we keep insisting in providing customers with intellectualized, diversified and customized LED display solutions based on the rich strength. professional techniques, reliable quality, unique products and first-class services. This New Product Release Conference is just a start for LianTronics to show strength of "wisdom in China" instead of "made in china".