InfoComm 2017 is grandly held in Orange County Convention Center, Orlando, USA from June 14-16. As a leading LED display supplier and manufacturer in China, LianTronics participated in InfoComm with VL1.2 fine-pitch LED video wall, LTV129 smart cloud LED TV and the latest generation RA series for high-end rental market to bring the attendees an astounding visual feast.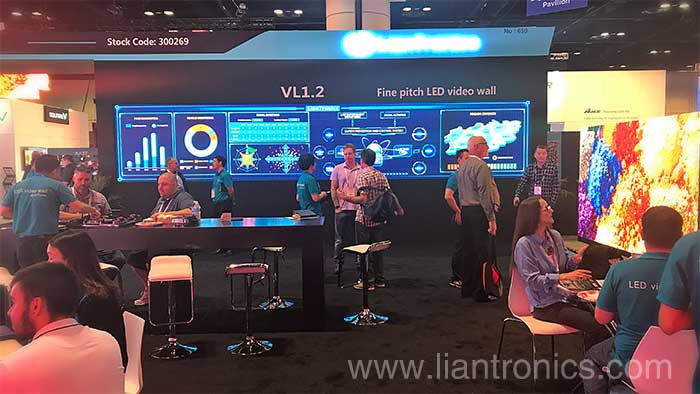 VL1.2
LianTronics fine-pitch LED video wall VL series and smart cloud LED TV series LTV129 are deployed with the high-contrast solution. With this new technology, the fine-pitch LED display can reach a super high contrast ratio. Furthermore, the ability of being free from environment impact is enhanced so that the LED display is able to remain its high quality display performance even under the strong light. The ink color of the screen is the same as the black background wall when the screen is turned off.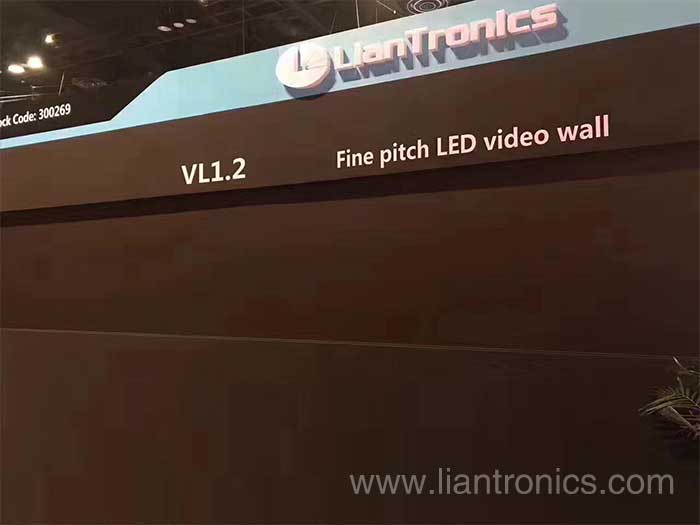 LianTronics star exhibit at InfoComm this time is VL1.2 fine-pitch LED video wall with a high resolution of 6144*1152. VL1.2 simulates the applications in surveillance, broadcasting, transportation, energy sources, exhibitions, conferences which wins heart of many clients and attendees. Made with aluminum alloy, the 7.8kg light weight panel is with easy-to-install and an easy-to-maintain (front-accessible) design. Module, power supply, receiving card, conversion card, and cables between panels can all be maintained from the front, and the panels can be assembled quickly and efficiently into the common display ratio of 4:3 or 16:9.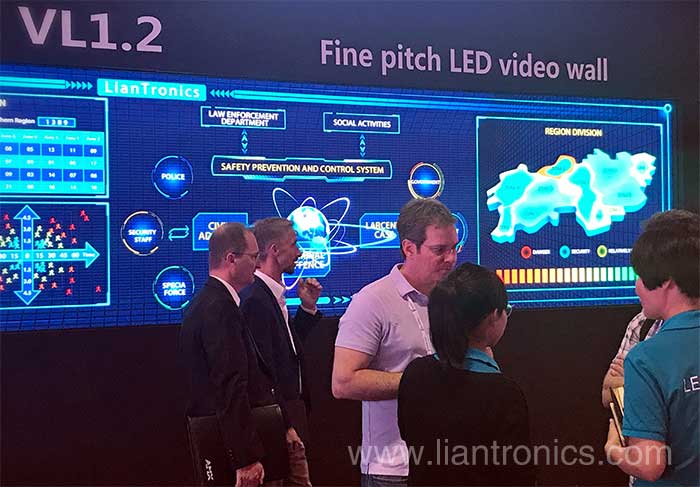 LianTronics brings its smart cloud LED TV---LTV129 to InfoComm as well. It supports for wired and wireless, networks, WIFI, and Bluetooth. And also it can be shipped out as panels and assembled onsite, which is convenient and money-saving.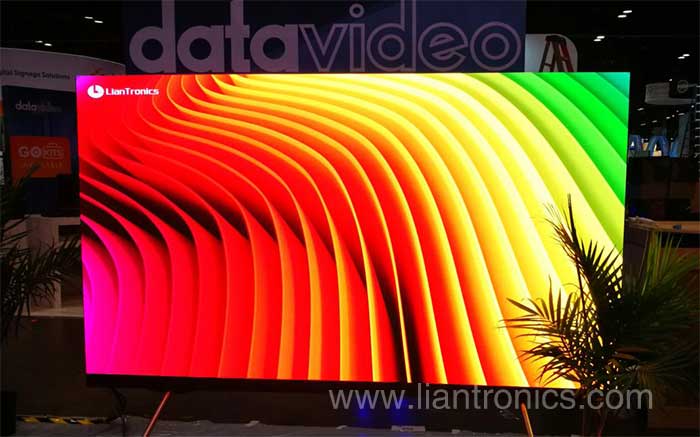 RA series fine-pitch rental LED display solution for high-end market.
RA1(PH1.9mm) has the tightest pixel in the rental market while RA3T(PH3.9mm) can satisfy your extra-clear need for outdoor event. RA series employs high-precision die-casting aluminum structure, light-weight panel as well as modular design. Moreover, it supports for front and rear maintenance which offers the engineers more convenience. The patented fast-lock design makes it capable of no-tool installation. It's also featured with self-inspection function to inspect before installation. Above all, RA series can be broadly applied in stage shows, exhibitions, broadcasting situations and more.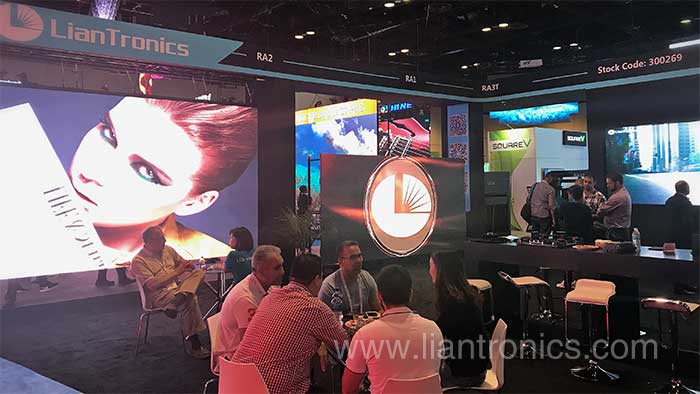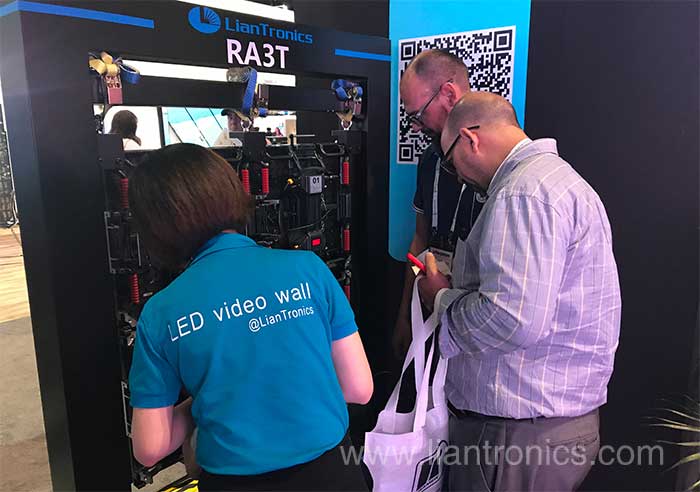 LianTronics professional engineers offer clients on-site FAQ and demonstrations of the installation and maintenance of modules, power supplies and other features. Moreover, LianTronics team discusses and explores the LED display technology development with clients and attendees and acquires great approvals.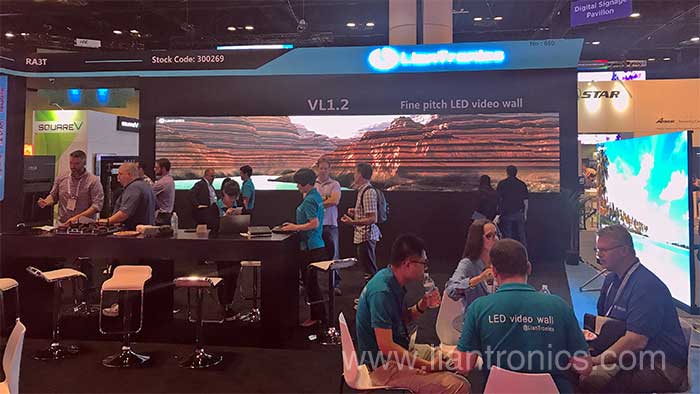 Miss the opportunity to attend InfoComm2017? Hope to see you at IBC 2017 in Netherlands!