Airport always makes a first impression on the travelers of a city. Jiangbei Airport in Chongqing was awarded as the fastest growing airport worldwide by the Washington Post. In 2007, Jiangbei Airport broke passenger throughput records of 10 million. In 2016, the passenger handling capacity was more than 36 million, while cargo and mail transportation handling volume was 361,000 tons, which leads to the fact that Jiangbei Airport's world ranking rose to 55. With rapid development of economy, Jiangbei Airport was expanded to meet the increased demand, so its T3 terminal will be put into use on 26th August, 2017. By that time, LianTronics 100 sets of LED screens will debut as well to open a window of information to all passersby.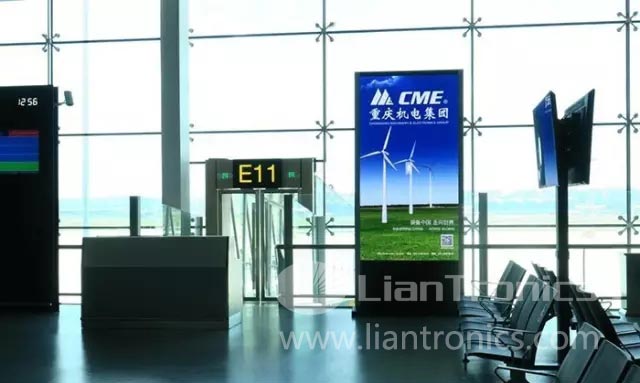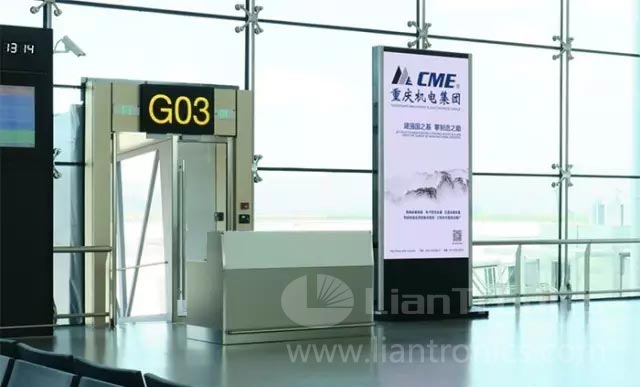 LianTronics Super-sized LED Digital Signage at the Gate
LianTronics was chosen as Jiangbei Airport's supplier after a series of comprehensive survey and several rounds of selection by customer. " LianTronics has been playing a leading role in LED display industry for about 20 years, and they take much more market share in both domestic and overseas market. We have strong belief in LianTronics products and service" , declared by a chief of Jiangbei Airport. LianTronics has accomplished a great number of successful cases in southwest of China with everlasting performance and 7*24 hour on-call service. This time 100 sets of LED display which LianTronics designed for Jiangbei Airport covers a total area of 470m2. It's LianTronics another one preeminent example in transportation after completion of Qingdao Airport and Kunming Changshui Airport projects.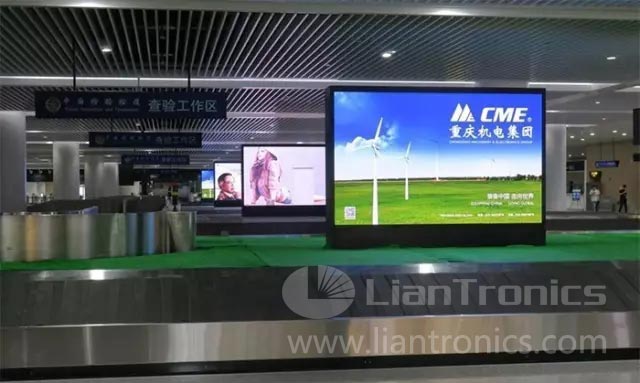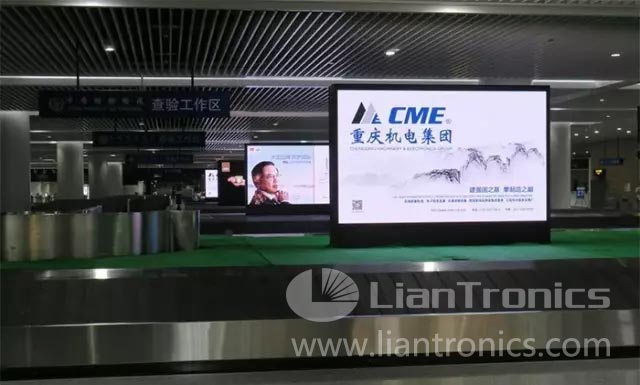 LianTronics Fine-pitch LED Screen in Luggage Claim Area
100 sets of LED display are respectively settled in luggage claim area, gates, entrances and arrival hall. 55 super-sized LED digital signage are set in gates, 15 fine-pitch LED screens are set in luggage claim area, 4 indoor HD LED display are set in the arrival hall. LianTronics display engage, entertain and inform passengers as they move through the T3 Terminal at Jiangbei Airport.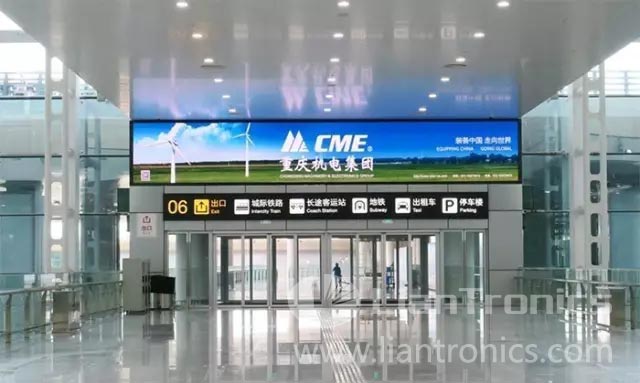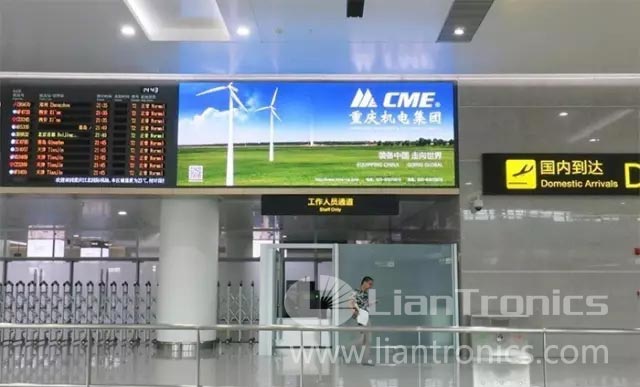 LianTronics Fine-pitch LED Screen in The Arrival Hall
In recent years, advertising media at airport experiences unprecedented development. Compared with traditional outdoor media, this new advertising media is targeted at higher level crowd. Therefore, it's now becoming one of the most outstanding and prominent media. In the meantime, LianTronics is quite experienced in the airport applications--- Qingdao Airport, Kunming Airport, Chengdu Airport, Xianyang Airport, Haikou Airport, Dalian Airport, Lanzhou Zhongchuan Airport and Chongqing Jiangbei Airport this time. Furthermore, LianTronics also offers LED display solutions for railway station such as Shenzhen North Railway Station, Beijing West Railway Station, Chongqing North Railway Station, Hangzhou High-speed Railway Station and Haerbin-Dalian Railway Station. It's obvious that LianTronics now has become user's first choice in transportation media application.