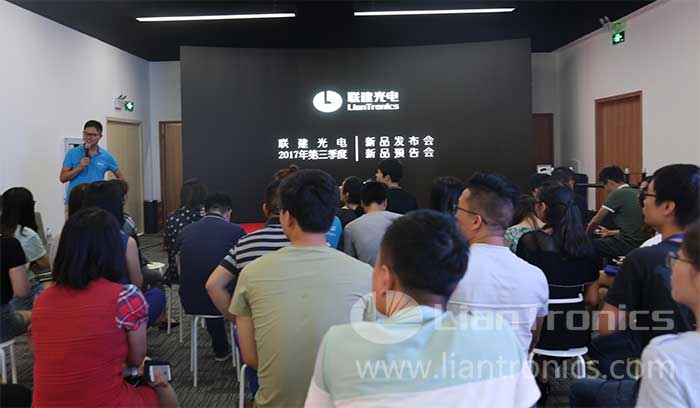 LianTronics has held the New Product Releasing Conference of the third quarter in middle August. In this conference, LianTronics has announced a upgraded RA series to the market. RA2S(PH2.6mm) was also a newly launched pixel pitch to offer a third choice among P1.9-P2.9. By now, RA series is consisted of four pixel pitches including PH1.9mm, PH2.6mm, PH2.9mm and PH3.9mm. This product series can be broadly applied in stage performance, exhibitions, broadcasting situations to highlight your show, and as for PH3.9mm it can be also used in semi-outdoor and outdoor events.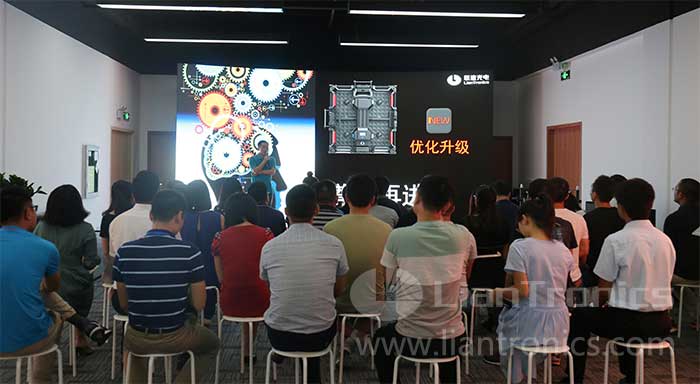 Moreover, LianTronics R&D department has made some certain improvements of RA series based on actual use. The one that has attracted many eyes is RA3T with all-black face. This upgraded RA3T fine pixel pitch outdoor rental solution adopts all-black LED lamps. Thus, it will bring you super high contrast ratio at 8000:1. See the comparison picture taken on site: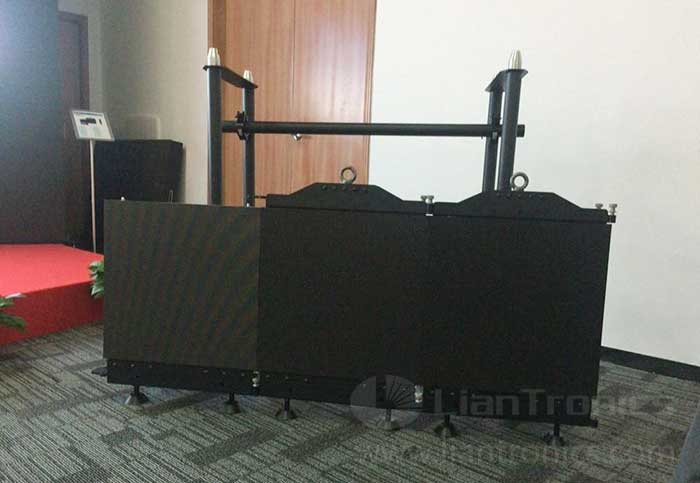 RA3T with All-black Face
Besides, other improvements are all related to offer more convenience to users during installation. Traditional curved screen is built by exclusive curved panel or equipped with connector, which will result in excessive screens, complicated operation and inefficient installation. LianTronics RA series solves this problem by employing integrated curvable latch system. Only one kind of panel can supports for both flat and curved assembly without any tool, curving block and connector. By achieving this, RA series can flexibly meet client's various demands in applications.
What's more, in order to create a more user-friendly product, LianTronics has released the designated accessories to match with RA series as well: Upgraded mounting frame and rigging frame--- supports for flat and curved assembly as well as touring cart--- lower the cost of transportation and package, simplify screen assembly in every show.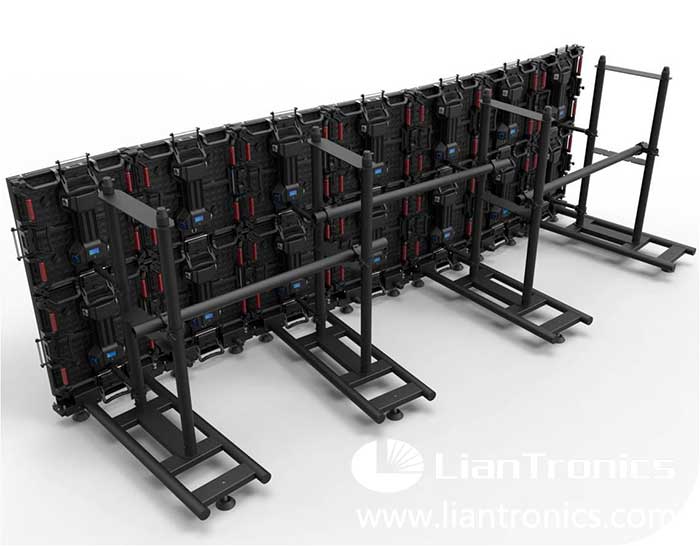 LianTronics Upgraded Mounting Frame
LianTronics Upgraded Rigging Frame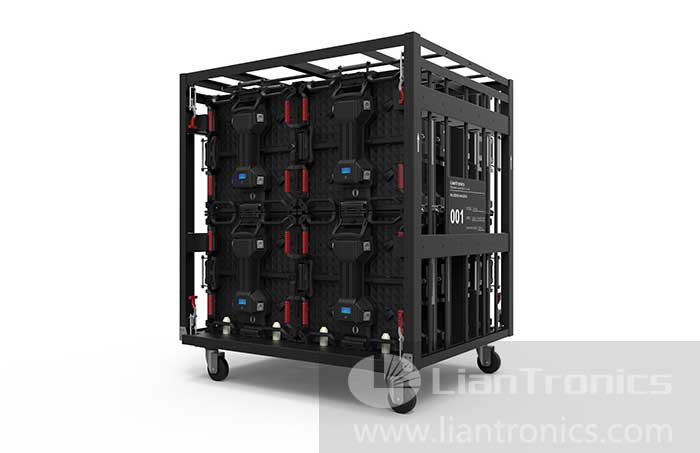 LianTronics Touring Cart for RA Series
It's a brand new idea to apply fine pixel pitch LED display for rental market. Europe has the most thriving market in cultural application. Sports events, concerts, exhibitions, conferences and other cultural events are all with great demands of high-end LED rental screen. Compared with traditional rental solutions, fine-pitch LED display is usually considered more fragile. Moreover, rental market involves with more diverse applications, temporary assembly and unpredictable actual external enviroment. All of the above has posed new challenges to fine-pitch rental screen. However, the launch of RA series is a proof that LianTronics has great confidence in its product endurance and quality, and LianTronics believes in the promising future of fine-pitch rental market due to the fact that searching for something better is the natural impulse of human beings and it can never be stopped.