International Signs & LED Exhibition is going to be held in Guangzhou, China. It's going to provide premium industrial platform of Signs and LED for attendees. LianTronics will join hands with Colorlight to bring you a feast for the eyes with fine-pitch LED video wall.
Date: Mar. 3rd-6th
Exhibition Hall: Area B, Canton Fair Complex, Guangzhou, China
Booth NO.: D30, Hall 9.2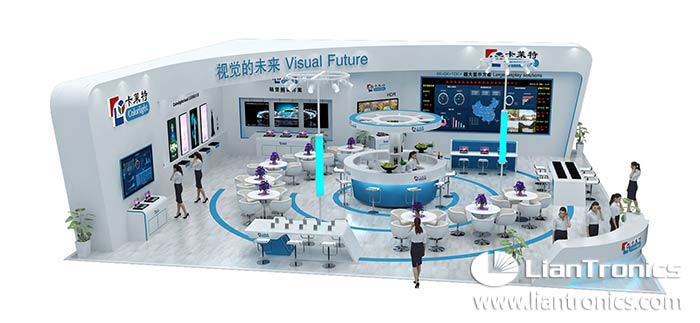 LianTronics, the leading fine-pitch LED display solution provider is exhibiting VL1.2 LED video wall with Colorlight at ISLE 2018. The LED display terminal is equipped with Colorlight Z series control system to provide a professional and customized display solution for the intelligent era of public security.
LianTronics classic VL series with a high resolution of 4096*1728 will bring a fabulous visual experience to attendees. The screen simulates the applications in surveillance, broadcasting, transportation, energy sources, exhibitions and conferences on-site to bring attendees to the application scenario. Made with aluminum alloy, the 7.8kg light-weight panel is with easy-to-install and an easy-to-maintain (front-accessible) design. Module, power supply, receiving card, conversion card, and cables between panels can all be maintained from the front, and the panels can be assembled quickly and efficiently into the common display ratio of 4:3 or 16:9.
Join us at ISLE 2018!