Paya Lebar Methodist Church located in Singapore was established on 10th July, 1932 with a long history. After the last major visual equipment upgrade more than about 10 years ago, the quality of the projection had dropped tremendously to the point where visual images projected were not sharp nor clear. Now. this problem has been perfectly solved with LianTronics LED display solutions, and the screens are able to match the ambient lighting. The congregation can see the screen clearly from all angles and have a better worship experience.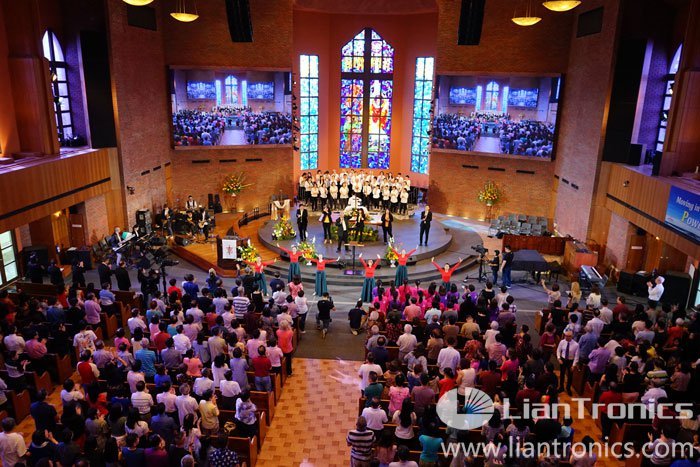 Paya Lebar Methodist Church sanctuary is able to seat 1,200 persons, and has a round chancel, beautiful floor-to-ceiling stained glass, and transparent windows all around the perimeter. This is a challenge for any projection setup with ambient lights due to external weather conditions.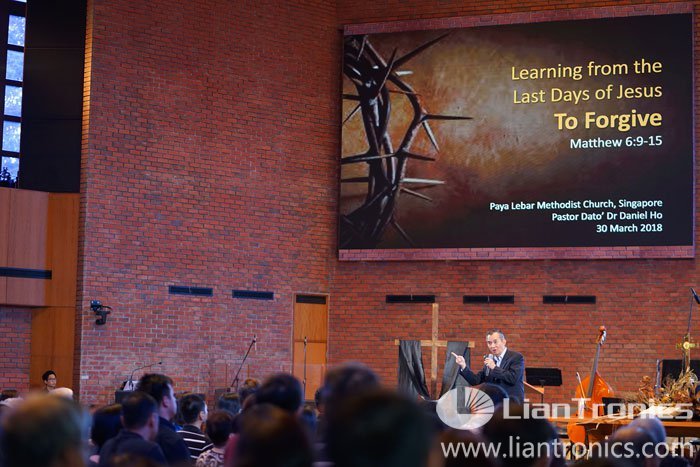 This upgrade project adopts LianTronics FL series for each side of the stage. 70mm extra-thin panel with a light weight of about 11kg-15kg pushes itself to the limit, which saves cost of supporting structure and transportation. For indoor panels, module, power supply, receiving card can all be maintained from the front, and front-accessible design reduces module replacement time down to 5s. Moreover, more than 1920Hz refresh rate, uniform color and 160°super wide viewing angle all guarantee an ultimate visual experience for the demands of church worship.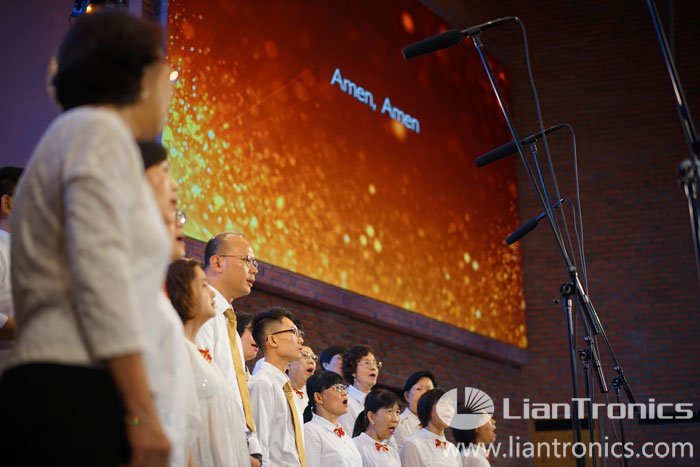 Nowadays, more and more houses of worship select LED display due to the affordable price and outstanding display image. Below are the comparison between LianTronics LED video wall and traditional projector:
LianTronics LED Video Wall VS Projector
LianTronics LED video wall:
● Moderate level of brightness create no dazzling effect.
● No need to close windows and turn off the lights, which brings comfort to attendees.
● The screen will not interfere with the speaker.
● Richer color and strong sense of depth.
Projector:
● Low brightness, so it can only be used when curtain is drew and light is off.
● Attendee cannot take notes under dark environment, which will affect efficiency.
● Strong light beam of projector may disturb the speaker.
● Low contrast ratio
Click here to get more info of LianTronic FL series>>>