LianTronics will showcase flagship products and premium service at the booth SL5627 of 2019 NAB Show.
Las Vegas, 8-11 April 2019 - at the booth SL5627 of 2019 NAB Show, LianTronics will showcase flagship products and premium service to meet various solution requirements including video conference, command center, broadcasting studio, rental and commercial.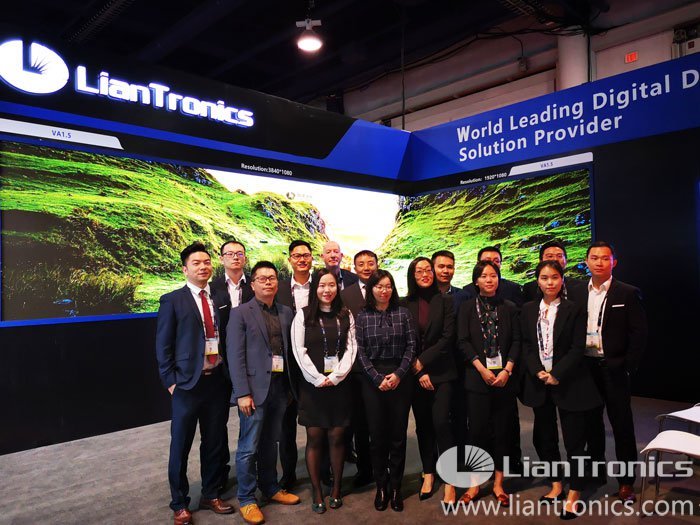 Classic VA Series and Super Mini LED Display
LianTronics VA series with die-casting aluminum panels of 600 x 337.5mm, rendering a 16:9 ratio with a 27'' diagonal, which is perfect for the replacement of the existing 27 and 54 inch LCD video walls. With pixel pitches of 0.9, 1.2, 1.5 and 1.8mm, it is easy to achieve a full HD, 4k or 8k resolution display. What's more, it has the advantages of V-SPWM technology, V-Smooth precision control technology, V-Structure new design, V-Stable high reliable power supply technology, etc. , which can satisfy a variety of application scenarios.
As the world leading LED display provider, LianTronics launched the first Mini LED in June 2018. LianTronics super Mini LED display has adapted all-in-one packaging technology. Compared to traditional SMD and COB LEDs, LianTronics Mini LED display is capable for getting rid of the size limit of traditional SMD technology and easily realize pixel pitches below 1.0mm.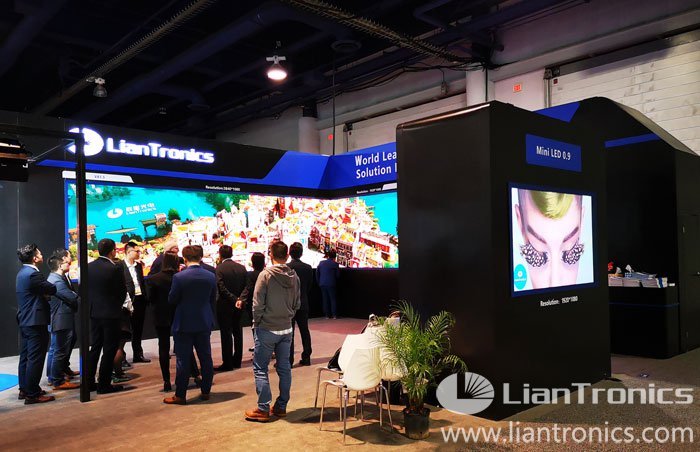 New Generation RE Series Curvable Rental Screen
RE series is designed for mobile, flexible, quick, excellent. RE series can realize your valued creations by being assembled into concave and convex screens from -10°to 10°. Besides, LianTronics keeps upgrading the product to cater the customer's demands. Compared to the last version, new generation RE series gets great breakthroughs and innovations, such as patented integrated curved lock design, corner protection design and automatic lock design for hanging. Additionally, RE series panels can be compatible with three different modules and also supports for vertical and horizontal mismatch splicing. Its great features and intelligent design have acquired much applause.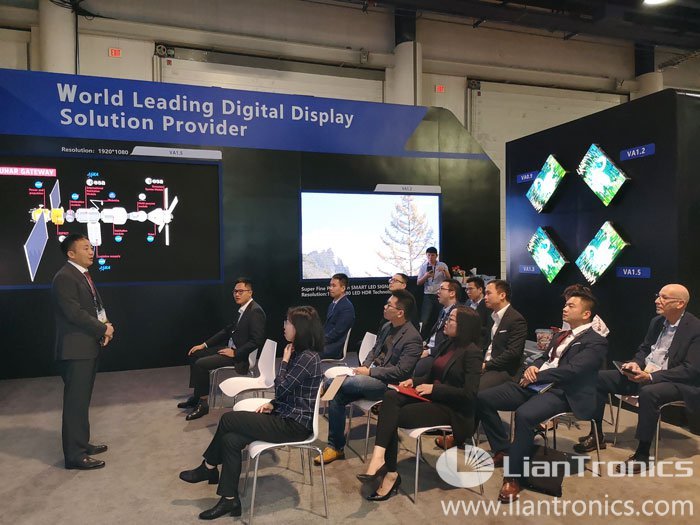 FM Series --- The World First
32:9 FHD
Commercial LED Display
LianTronics FM series is the industry's first innovative 32:9 panel can realize standard 16:9 splicing. With the weight of only 7kg(24kg/㎡)and no back structure, it's easy for wall-mounted installation. FM series also supports front and rear installation and HD video match which makes it perfect to be applied in various situations.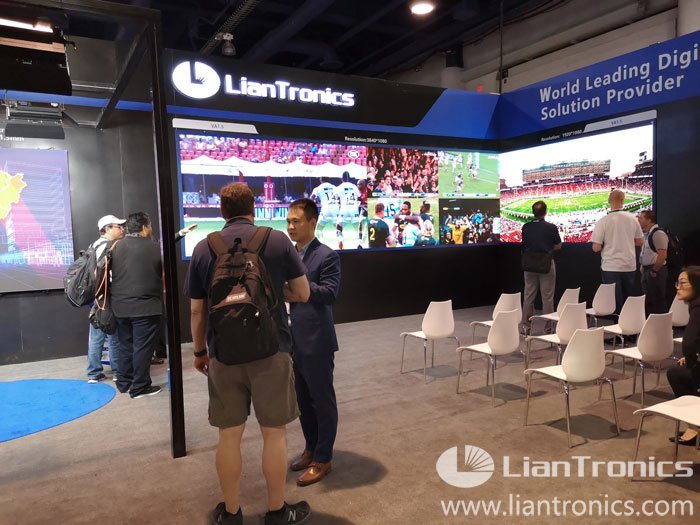 2019 is still in full swing, LianTronics is looking forward to your visit!