Integrated Systems Europe (ISE) is the leading global expo for AV and systems integration. After a two-year hiatus due to COVID-19, ISE has finally unveiled a four-day in-person fair in Barcelona on May 10, 2022.
Liantronics Booth
Liantronics attended the show this year with its newly released cutting-edge COB LED technology and advanced display solutions. The team is thrilled to provide breathtaking visuals to customers, partners, and new friends. Interested in cutting-edge COB LED technology? Stop by at Liantronics at Booth 3C850 and experience it first-hand.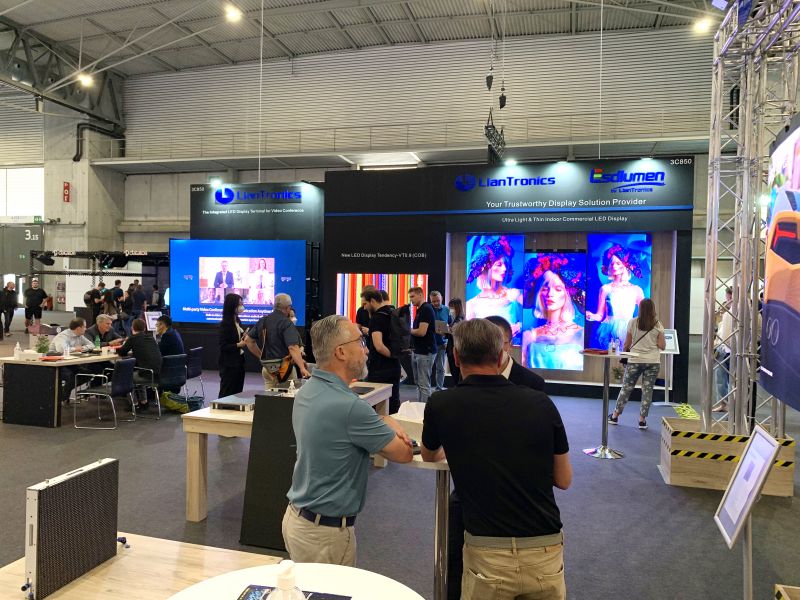 COB LED Technology: A Vision to the Future
How to incorporate cutting-edge technology into a single advanced LED panel where stunning visual effects meet exceptional stability. The answer is Liantronics self-developed COB LED display — VT0.9.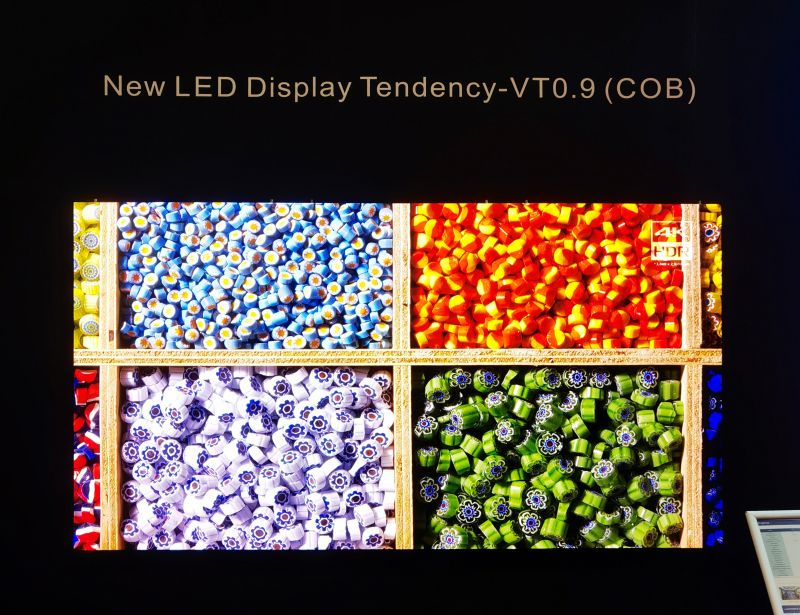 Surpassing traditional packages, the VT series are equipped with FCOB package along with compact chips array to achieve pixel pitch below PH0.Xmm, which is the tendency of the LED industry.
Sharp images with impeccably intricate details deliver breathtaking visuals. Furthermore, its excellent thermal performance and low surface temperature contribute to high stability and reliability.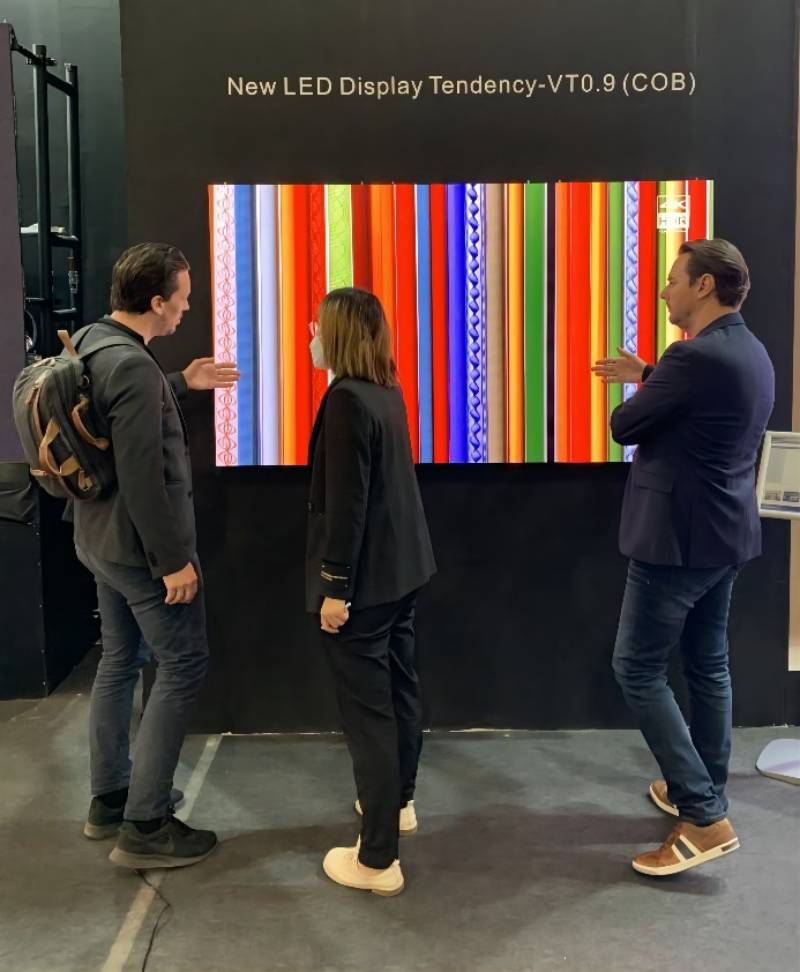 All of this makes it an ideal choice for applications such as control rooms, conference rooms, and broadcasting studios, among others.
Commercial Display Solutions: Engage with Your Audience
Want to connect with your audience or tell your business' story through high-impact, visual messaging? Want a trigger for people to talk about your brand and products frequently? Liantronics indoor commercial display solution is what you can't miss.
It features a slim & sleek exterior, various installation methods, and structure-less wall mounting, which not only allows you to save space and money on installation but also offers high creativity and flexibility.
Visual technologies such as high refresh rate, gray scale, and ultra-high-resolution imagery blend with your brand's creative expression to create an eye-catching atmosphere. The appealing led panels will then assist you in maximizing commercial revenue.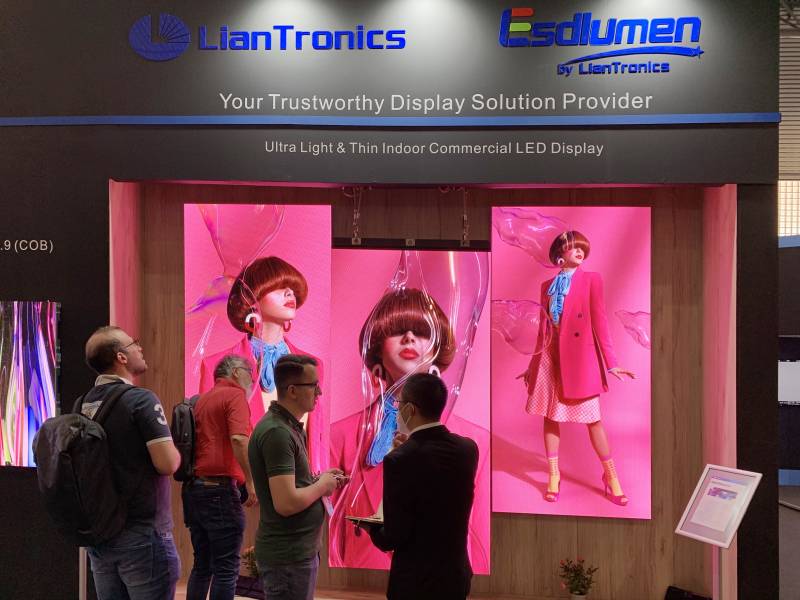 Rental LED Display Solution: Create a Dazzling Stage
Another notable design in the booth is attributed to Liantronics rental led display solution.
Highly durable lightweight aluminum panels, seamless splicing, and protective corners make installation and maintenance simple, even on a regular basis. Furthermore, it has a high brightness and refresh rate for unrivaled in-camera performance.
Liantronics rental LED display solutions provide vivid images and excellent visual performance for your stage. Make it a premier for a variety of applications, such as live events, filmmaking, xR stages, and so on.
Conference Room Display Solution: Conference in Post-Pandemic
Under the epidemic, the intelligent LED system for e-conference has begun to catch on. LianTronics integrated LED display terminal METAGO is keeping with the trend of the times. It perfectly fuses hardware and software into one to help implement an easy, convenient, efficient and intelligent meeting, which can be well applied in various medium and large conference rooms, training rooms, lecture halls and multi-function halls etc.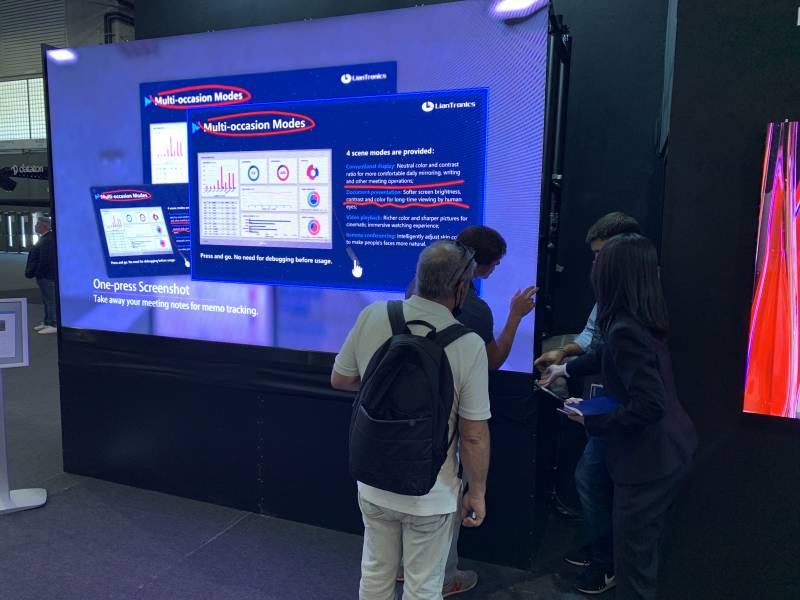 "We are excited to engage with our customers and friends face-to-face again at ISE 2022" said Terry, Liantronics sales director of European market "We treasure this chance more than ever to demonstrate our latest technologies and products to viewers in this creative and collaborative atmosphere."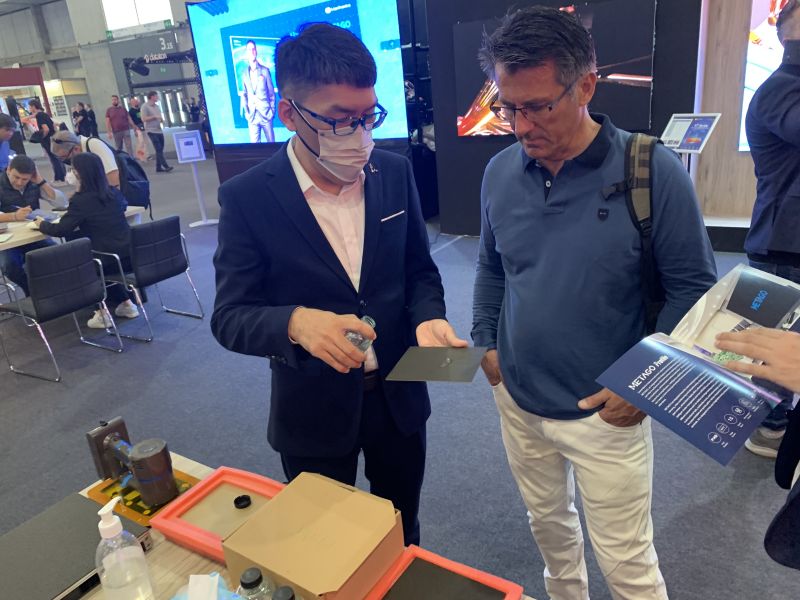 Don't miss Liantronics stand to experience the cutting-edge LED technology first hand. Our team will be happy to connect with you.
Booth: 3C850
Website:www.liantronics.com
For more information, please feel free to contact us.