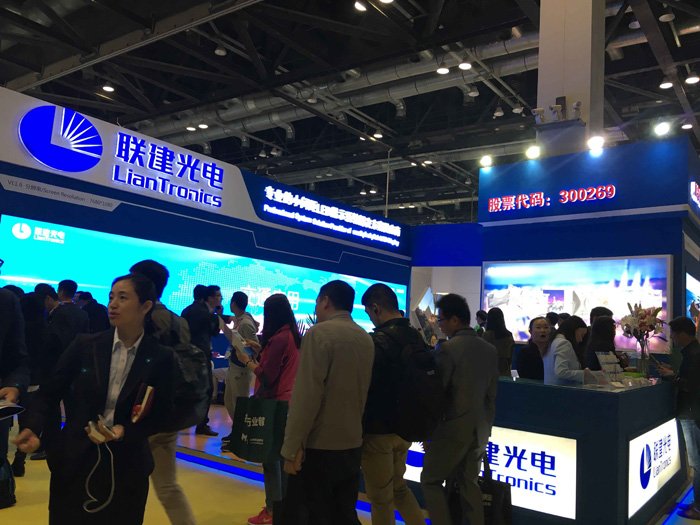 InfoComm China, is the largest professional audiovisual and Information communication exhibition of Asian-Pacific region, which is grandly held in Beijing National Convention Center from April 13 to 15, 2016. As the most authoritative and influential industry exhibition in China, InfoComm China 2016 gathered more than 280 exhibitors from 40 countries and religions, showcasing the most advanced technologies, products and solutions of professional audiovisual and Information communication which have attracted thousands of visitors from all walks of life. The scale and numbers of exhibitor and visitors set new records this years.
As an outstanding HD LED display pioneer, LianTronics joined this exhibition and brought a visual feast with exhibiting its new types of small pixel pitch LED displays and solutions which has won the common recognition of professional suppliers and media.
This time, LianTronics debuted its newly-launched small pixel pitch LED display VL1.6 by demonstrating one piece of seamless LED wall with the pixel pitch of 1.6mm and the resolution of 7680mm*1080mm, performing the real simulation vividly in various application scenarios like broadcasting, transportation, command, conference and so on. Featuring with large size, ultra high definition and exquiste image, VL1.6 has aroused great attention and has received much praise. With a perfect panel ratio of 16:9, VL1.6 could greatly reduce the splicing cost under the dual conditions of prescribed signal source and certain scene. Additionally, the specially-designed panel could be installed from front as well, which makes it more adaptive to the condition with limited space. Characterized by these advantages, VL1.6 is designed to suit for different kinds of upscale places.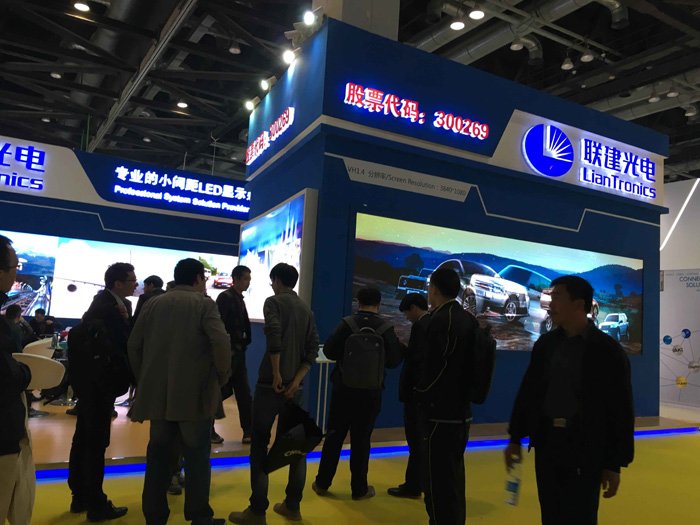 At the same time, new LED product VH1.4 was also unveiled as the HD and distinct screen wall with the resolution of 3840*1080 and became the spotlight due to its delicate images, concise and high-end product appearance and excellent performance. The product is characterized by low cost of splicing and convenient front maintenance. With specially-designed protective covers, unexpected collision could be avoided as far as possible to keep the panel in perfect condition. LianTronics small pixel pitch LED displays have been widely used in the conference room, commanding center, exhibition hall and luxury hotel.
Infocomm China 2016 ended with more potential business cooperation and LianTronics was widely acclaimed at the exhibition. In the future, LianTronics will always strive for providing the high quality product, excellent engineering and first-class service to the international customers.