The NAB Show, as the voice of the nation's radio and television broadcasters, is the most renowned events for international manufacturers and suppliers of radio and television equipment to explore and showcase latest technologies and discuss innovative strategies. From the 18th - 21st of April, the show has attracted over 100 thousand professional audiences from over 160 countries and regions.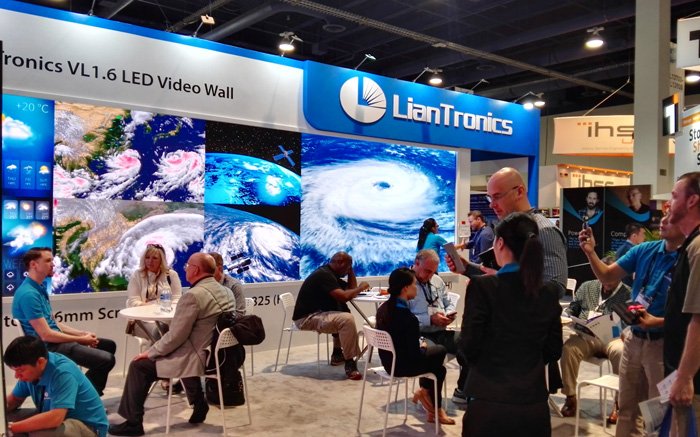 As a world-leading LED display manufacturer, LianTronics first attended this exhibition, showcasing the various kinds of LED display solutions through the products in different applications, and became the focus of attention.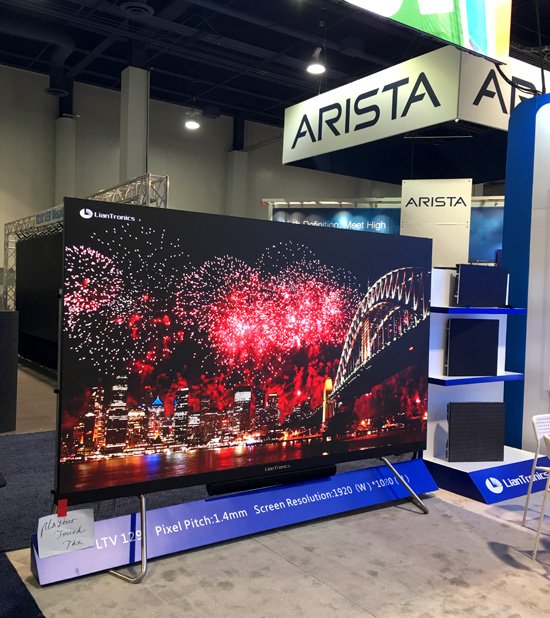 With the pixel pitch of 1.4mm and the resolution of 1920×1080, new generation smart LED product LTV129 debuted on site at the show. Many visitors were attracted to stop by and query by its first-class look and delicate images. LTV129 is the high-end indoor LED screen suit for advertising and exhibiting. Containing a quad-core processing unit, these advertising LED displays can process a large amount of data and support multi-network access, making them more versatile to provide a wide range of advertising solutions.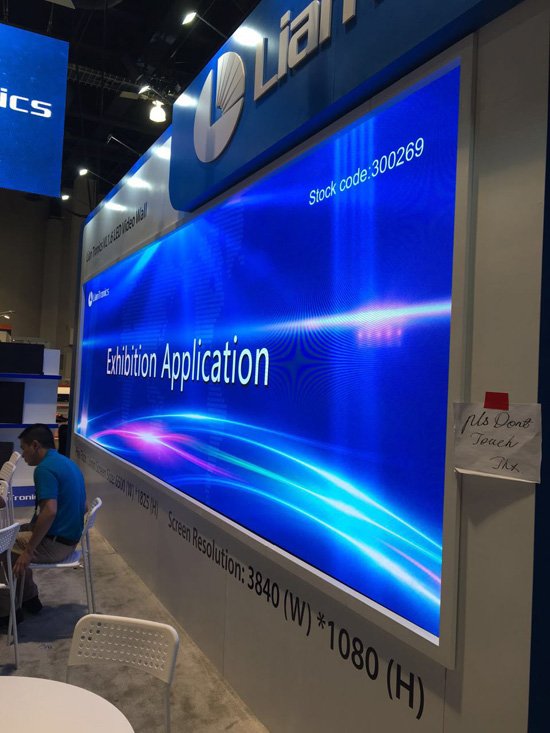 LianTronics also showcased the latest product small pixel pitch LED display VL1.6. With light-weight panel design, better stability, high brightness and super high definition, it is obviously a better choice for upscale indoor application. It supports front installation. Module, power supply, receiving card, conversion card, and cables between panels could all be maintained from the front, which is very convenient for maintenance. Additionally, VL1.6 could be easily spliced in consistent with frequently-used video proportion of 4:3 or 16:9, which could greatly reduce the splicing cost under the dual conditions of prescribed signal source and certain scene.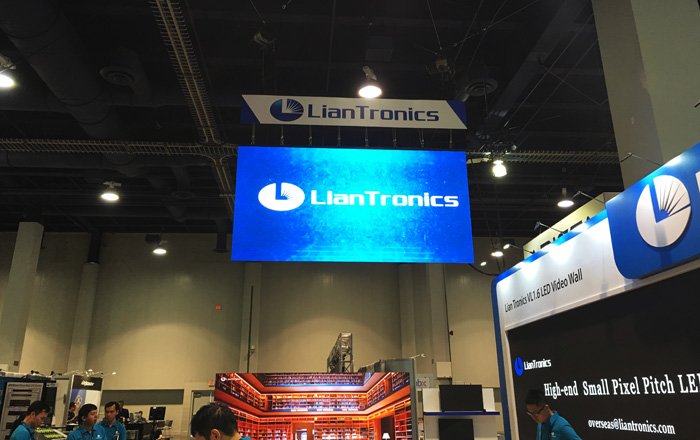 R4T was hung up remarkably at upward side of the booth, immediately grabbing the attention which is applicable for both indoor and outdoor occasion. R4T features light and slim Panel, integrated handle design, connecting piece capable of gap minitrim and easy and convinent maintanence, which can be well applied in concerts, exhibitions, and other openair events to highlight your show.
NAB Show is an essential platform for exhibitors to built stronger businesses relationship with more professional customers. During the show, LianTronics have achieved wide critical acclaim by presenting the latest creative products and demonstrating the innovative technology and solutions. LianTronics also has confidence that will continually persist in providing more excellent LED display projects and better service for worldwide customers.