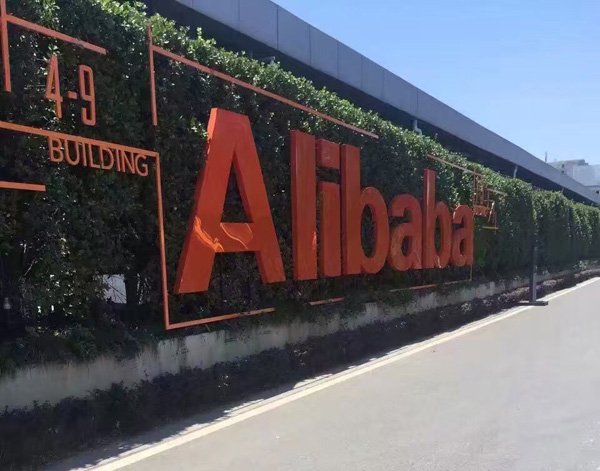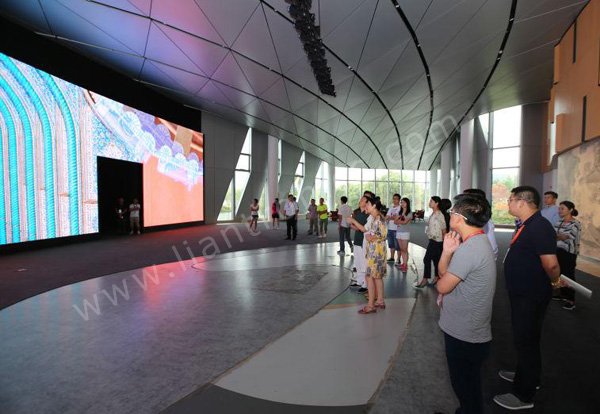 Recently, LianTronics has successfully cooperated with Alibaba Group and provided one jumbo-sized LED video wall for the showroom of Alibaba. On August 1st, 2016, Executive Chairman Jack Ma of Alibaba Group personally paid a visit to the screen in Hall 9. After viewing the excellent display effect, Jack Ma gave full affirmation to the great work of engineers as well as the delicate display effect of the video wall.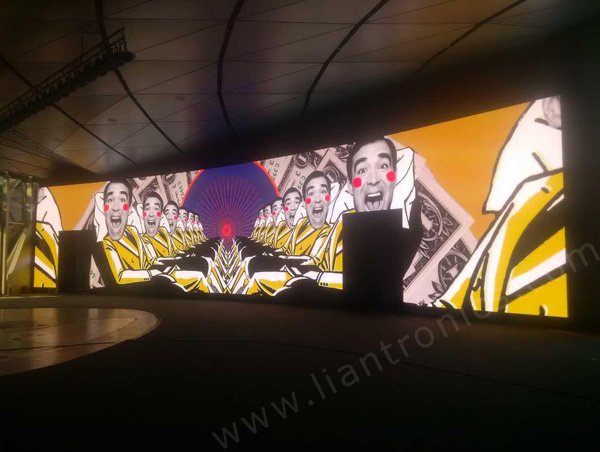 Executive Chairman Jack Ma and leadership of Alibaba Group made an on-the-spot investigation for the LED screen at Alibaba showroom
It is known that the 11th G20 Leaders' Summit will be held from 4-5th September, 2016 in Hangzhou, China, and the summit theme is "To make world economy innovative, energetic, interactive and comprehensive". In recent years, the rapid development of Alibaba Group known as China's most popular platform of online shopping has drawn great attention from international community. Hall 9 of Alibaba Xixi Campus is a newly-built showroom which is used to clearly demonstrate the history, product, quality, service and enterprise culture since Alibaba Group was established in 1999. In order to get prepared for this upcoming and significant summit, Alibaba Group joined hands with LianTronics and installed one set of 118㎡LED screen with a resolution of 8448*1728 to better take on their world-famous corporate's brand image.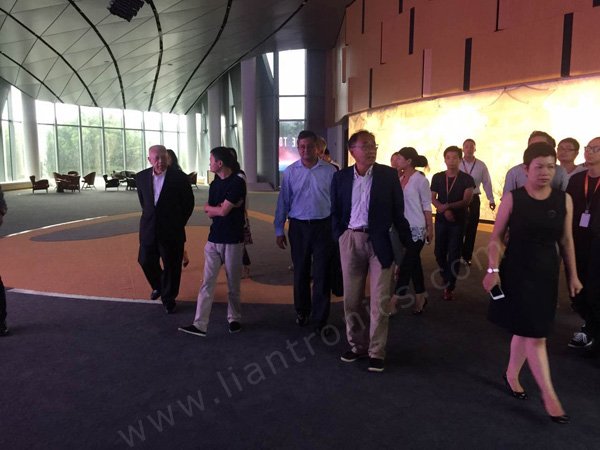 Jack Ma introduced Alibaba showroom to Tung Chee-hwa, the former Hong Kong chief executive.
In this project, LianTronics sales, R&D engineers and installation engineers all contribute a lot to this representative project. Especially, LianTronics engineering director organized a strong and capable team to make thorough investigation and research. After times of technical discussion and evaluation, the great project solution was determined and confirmed eventually. It is learned from the project director that the project duration is only 10 days and it is a tight schedule to finish the installation of the curved screen. Additionally, there are two entrance doors below the curved screen, which makes it more difficult to guarantee its flatness and seamlessness. In order to showcase the best display effect of the screen within project duration, LianTronics engineers worked in accordance with responsible and stringent attitude towards the project. And finally LianTronics has successfully completed the arduous task on time and won the praise from Jack Ma. Once again,LianTronics prove its brand strength to all the supporters.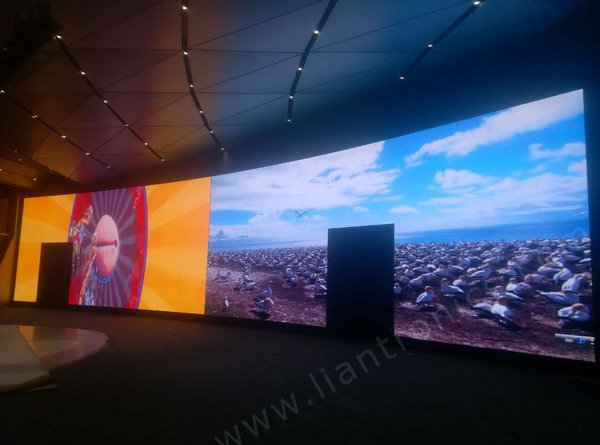 As the summit is coming, LianTronics sincerely hope that all Chinese enterprises including Alibaba could achieve a great success in 2016 G20 Hangzhou Summit!