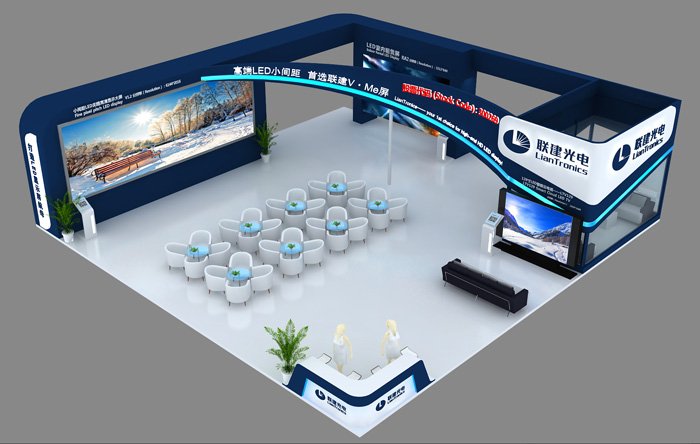 One of the greatest LED events--- LED China 2016 will embrace its grand opening on Sep 19th in Shanghai New International Expo Center and last for four days. As the bellwether of all LED events, this time the show will cover an exhibition area of 80,000m2 in 5 halls. Over 1200 enterprises will be gathered together on the same stage, and according to the estimation there will be visitors and buyers from over 150 different countries and regions.
Time of the show: Sep 19th-22th, 2016
Location: Shanghai New International Expo Center
LianTronics booth: C02, Hall E1
LianTronics booth area: 225㎡
In order to welcome all the visitors from the world, LianTronics has prepared a perfect LED feast for all the attendees, and we sincerely hope you can join and start a partnership with us!
1. V1.2 giant HD screen brings you to the world of visual reality, and the unprecedented clear vision will be sure to rock you.
2. The LTV129 smart cloud LED TV will challenge your ideas about thinness and aesthetic beauty.
3. RA2 made for high-end rental market will make its debut in this show, and the carefully-designed panel can meet all your needs in a quick build-up and breakdown event.
4. A secret surprise is waiting for you! You can experience a very interesting game in our booth, and do not miss the chance!