IBC is the essential annual broadcasting tradeshow for everyone engaged in creating, managing and delivering the future of electronic media, entertainment technology and content. Featuring an influential conference and world-class exhibition, IBC immerses 55,000+ professionals from over 170 countries in an unrivalled experience. Held at the world-class venue, IBC2016 kicked off grandly on 9th September at RAI in Amsterdam, Netherlands.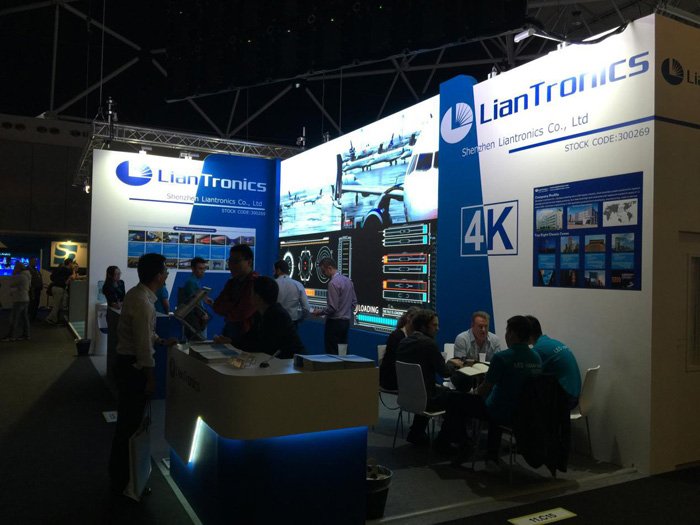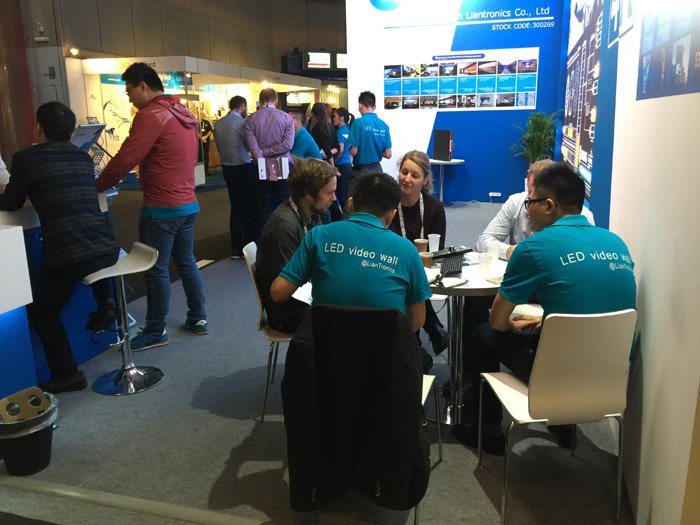 As a pioneer of high quality LED display manufacturer, LianTronics attended IBC2016 for the first time and highlighted the show from 9-13 September. With concise, generous and elegant design, LianTronics 45㎡ booth at RAI has attracted attention of global experts and customers. During the show LianTronics new generation fine-pitch LED display VH Series with pixel pitch of 1.4mm was showcased to deliver clear and sharp image. The vivid and brilliant colors of 4k VH1.4 brought an amazing visual experience and impact to impress the visitors. Designed for various high-end indoor applications such as commercial plaza, TV studio, airport, hotel, commanding center, surveillance room, conference room, LianTronics VH Series feature with great heat dissipation and front accessibility.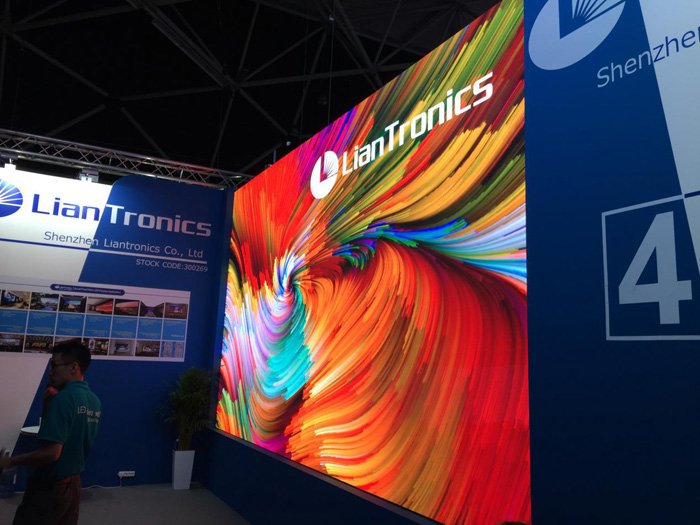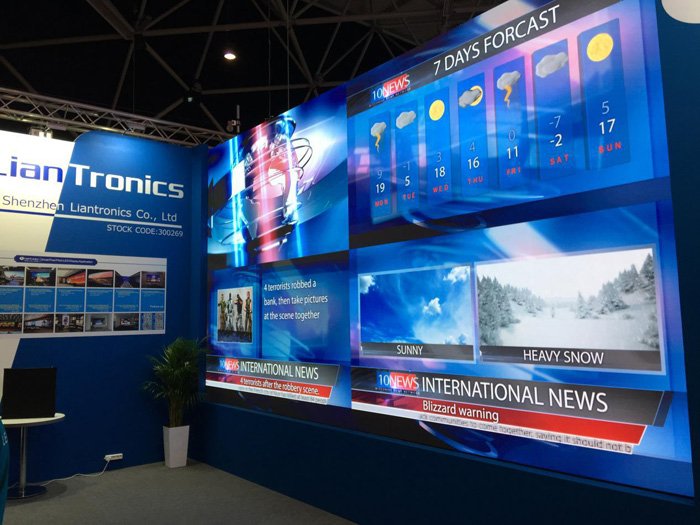 Meanwhile, Liantronics classic rental indoor LED product R3 was hung above LianTronics booth, becoming the highest and most sparkling screen and attracting customers from the other side of the hall. Many customers came to have a closer look and one of them acclaimed,"It is really amazing, how did you do that!" Smooth and natural image of R3 brought unprecedented visual experience to customers. With 8kg ultra light and slim panel and reasonable price, R3 makes itself stand out among all the rental products.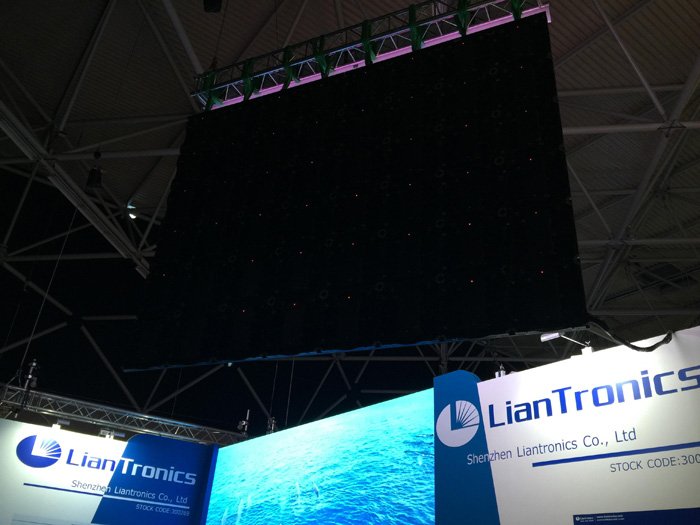 This time, LianTronics also brought one sample panel of the newly launched LED product---RA2. It features with stylish appearance, light weight, foot bar design and front accessibility. Our on-site professional engineers earnestly introduced and showcased the technology and the superiority, and also the customers were encouraged to experience by themselves how easy RA2 can be to be assembled and disassembled.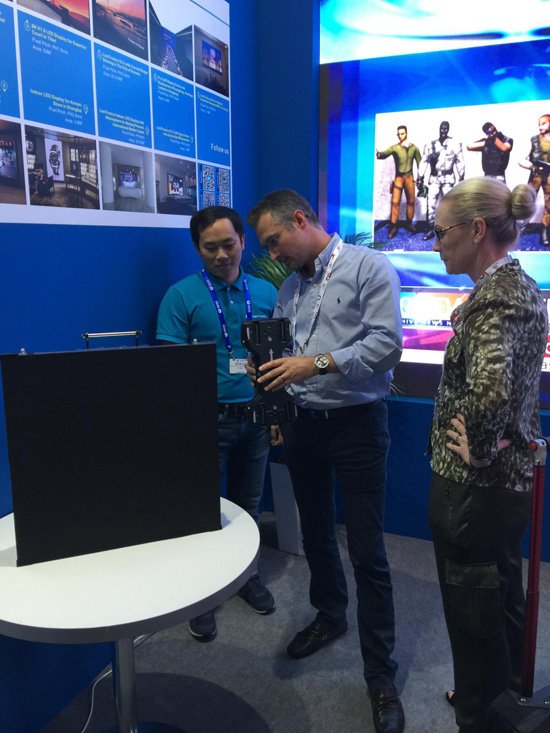 With mature manufacture technique and innovative technology, LianTronics qualified LED products have won global customers trust and cooperation. However, LianTronics will not take it as an end but a beginning of marching towards win-win situation. Thanks for your visiting and attention. LianTronics has gained a lot at IBC 2016 and we will be back in the coming year at IBC 2017!