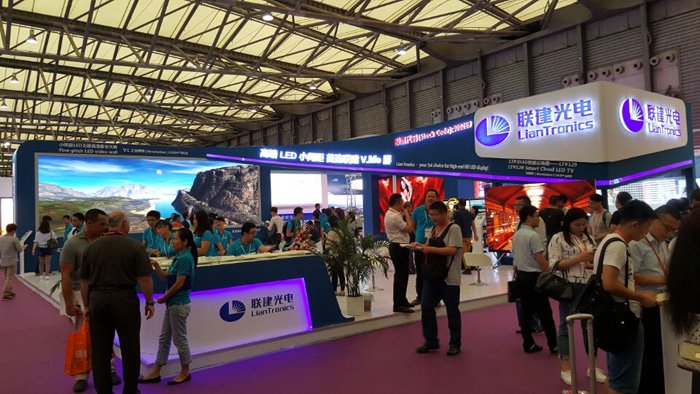 LED CHINA is the world's largest event dedicated to the entire LED industry supply chain and an one-stop platform to see finished LED products and components from LED lighting, displays, chips, packaging, materials, illuminates, manufacturing equipment, and testing instruments.
LED CHINA 2016 was grandly held from September 19th to 22th in Shanghai New International Expo Center. LianTronics joined the event and surprised visitors by showcasing the latest and innovative fine-pitch LED displays, including seamless HD V1.2 screen, smart cloud LED TV series LTV129 and the newly developed high-end rental LED display RA2.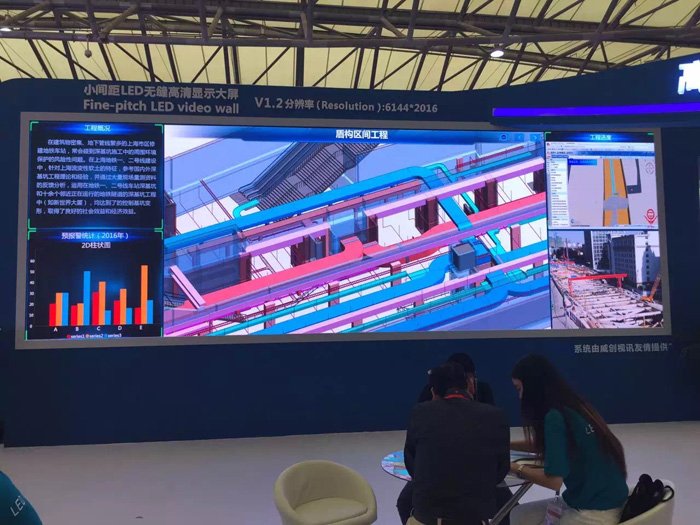 LianTronics V series LED screen with the pixel pitch of 1.2mm and the resolution of 6144*2016 made a gorgeous debut at LED China 2016, broadcasting scenarios in various applications and attracting many visitors by its seamless and natural image. Serving as the main exhibits in over 30 exhibitions and sponsorship activities, V series stand the test of time and continue to be improved to make LianTronics competitive among fine-pitch LED video wall manufacturers. Fine-pitch products now have been widely used in conference room, commanding center, surveillance room, exhibition hall and high-end commercial plaza to be a wonderful substitute of DLP and LCD.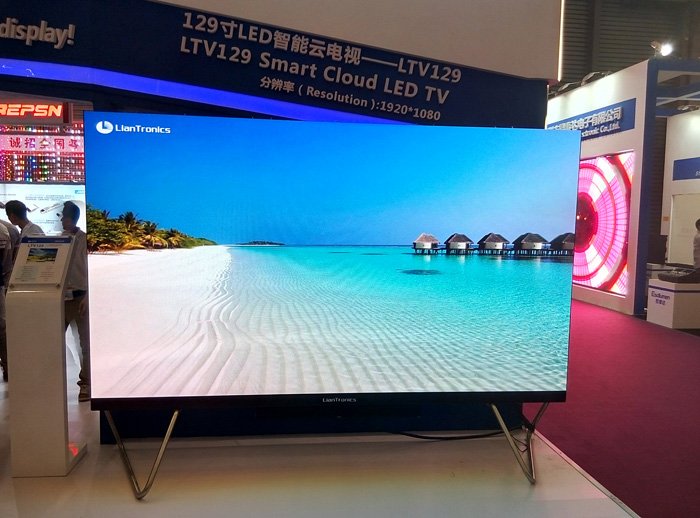 In 2015, LianTronics has released a seamless fine-pitch LED TV product LTV129, which starts the revolution of reshaping TV market pattern on an international level. Featuring first-class look, great color fidelity and perfect image quality, LTV129 becomes one of the favorites among other products.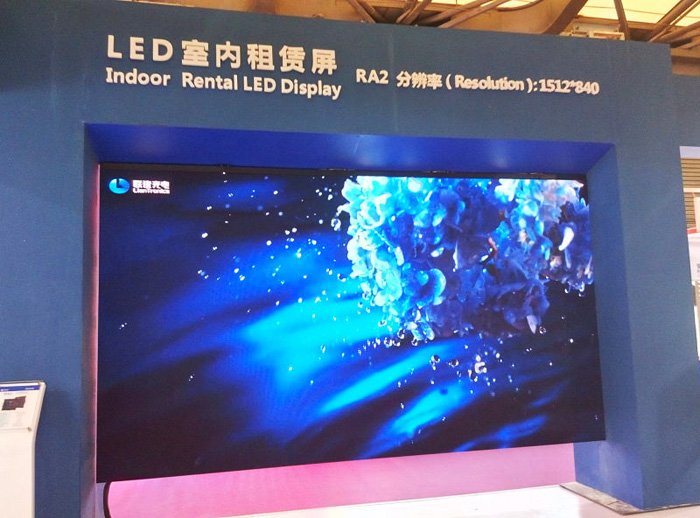 Adopting a screen size of 11.25㎡ and a resolution of 1512×840, RA2 with pixel pitch of 2.9mm also made its perfect debut by showing its lightness of 8kg/panel to all passersby. The clear and smooth image, independent module design, great performance in interaction and easy operating system made it ideal for all activities and shows. The era of fine-pitch rental products are coming!
In order to relax customers in such a crowed show, experimental game was provided on site at LianTronics booth. Exciting racing game can not only entertain players but also narrow the distance between Liantronics and visitors.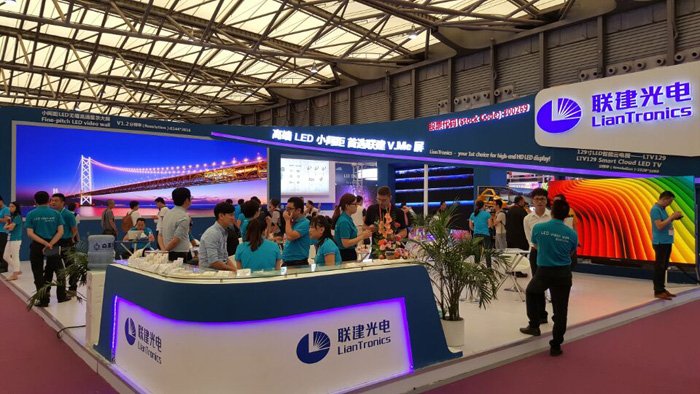 The show come to a close successfully and LianTronics come back without burden. Why? That is because the main exhibit V1.2 was sold on site, and so was LTV129. Additionally, an order of two more LTV129 is said to be on the way. How amazing!
LianTronics next exhibition will be ISR(Integrated Systems Russia) in November. Do you want to enjoy visual spectacular experience in person? Then come to ISR! Join us and experience the superlative display effect!