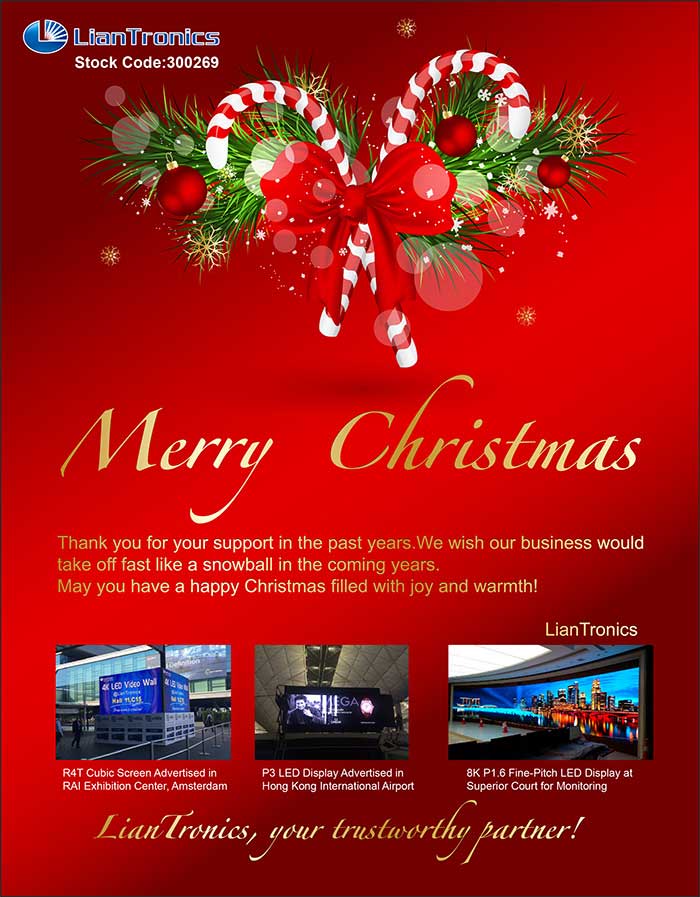 Christmas, on25th December, isone of the most festive Christian holidays in many countries around the world. It is such a wonderful and joyful festival so that nowadays evenif you are not a Christian, it is also a great moment to cherish with family and friends.
Usually, to celebrate Christmas, people decorate houses by using decorative light, Christmas trees and colorful flowers on Christmas Eve. Some workplaces hold Christmas parties prior to December 25. Festive activities include exchanging presents, singing Christmas songs, going to parties.It's a special time when children get presents from family, friends and Santa Claus, or Father Christmas. Christmas cards are also given or sent out prior to Christmas Day.
Since it is a time to celebrate, are you ready to enjoy your wonderful meal with your familyonthis beautiful Christmas night?
LianTronics wishes you a happy Christmas and a prosperousnew yearfilled with warmth and spectacular success!