With excitement and expectation, we wave bye to the year of 2016 and step into a brand-new year of 2017. For LianTronics, 2016 is a great year with tremendous advance and bumper harvest. Thanks for the continuous support from worldwide customers, LianTronics LED displays are shining brightly around world. Now, let's take a general review to see what we have done in 2016.
1. 8K V1.6 Fine-Pitch LED Display at Shengyang Superior Court for Monitoring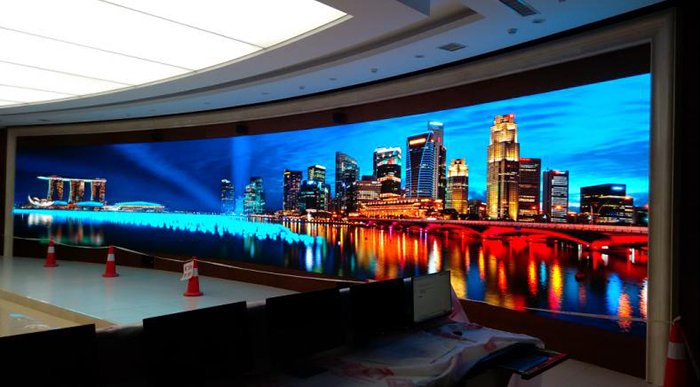 With the area of 40㎡ and the resolution of 9408*1512, the screen is built at centralized control center to broadcast the video of court trial, which not only enhances the transparency degree of judicial process, but also strengthens supervision degree so that the superior court can supervise the job of the inferior court anytime through watching the trial video.

2. LianTronics LED Screens Highlighted the Opening ceremony of Rio 2016 Olympics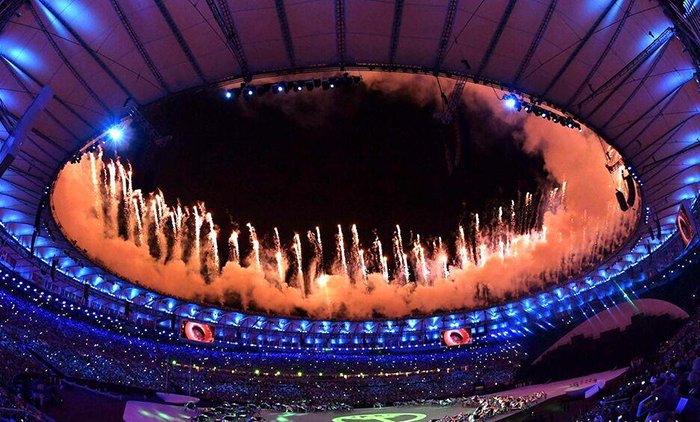 The opening ceremony of Rio 2016 Olympics was successfully launched on August 5th at Maracana Stadium where LianTronics has provided four big LED screens. The size of each LianTronics 20mm pixel pitch LED display is 100㎡with a total area of 400㎡.
3. Curved LED Screen Lights up Alibaba Showroom to Celebrate G20 2016.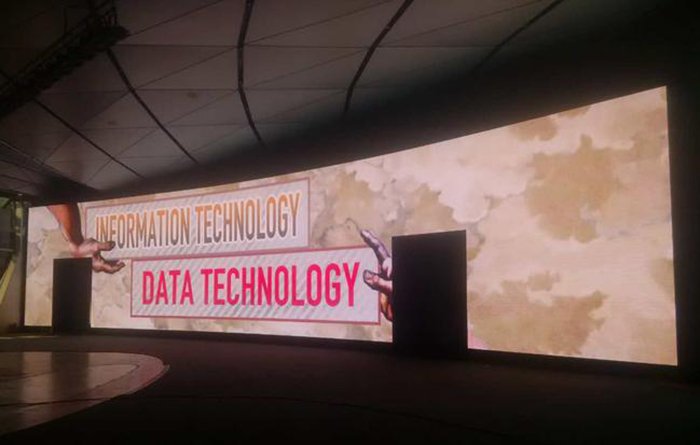 Hall 9 of Alibaba Xixi Campus is a newly-built showroom in Alibaba Group. In order to get prepared for this significant summit G20 2016, Alibaba Group joined hands with LianTronics and installed one set of 118㎡LED screen with a resolution of 8448*1728 to better take on their world-famous corporate brand image.
4. P1.6 Fine-pitch Video Wall Enters into a Government Conference Room
<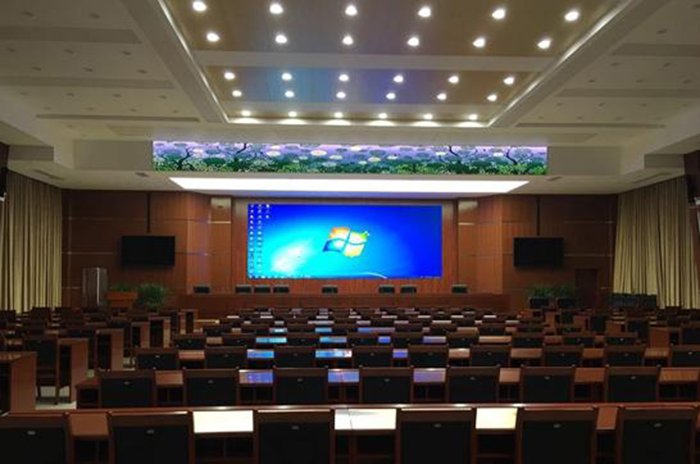 LianTronics has completed a project of P1.6mm fine-pitch video wall for government. Installed in conference room, LianTronics high-end LED display facilitates the whole meeting procedure as well as make it more effective.
5. P2.5 Fine-pitch LED Display in a Control Room of Police Bureau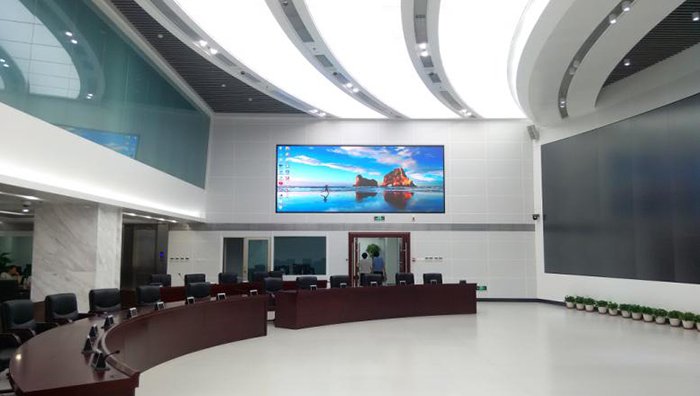 LianTronics provides a new commanding platform for police station by using two sets of HD screens. With the resolution about 8K and the pixel pitch of 2.5mm, the sharp and uniform LED displays greatly help to enhance information level and provide a full-fledged scheduling platform.
P1.9 Fine-pitch LED Video Wall for KOC University in Turkey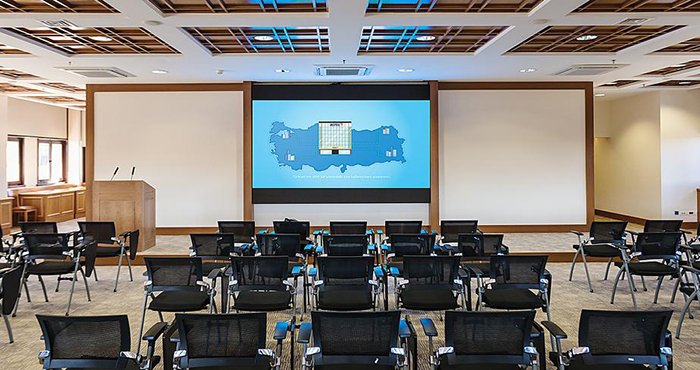 LianTronics installed one set of fine-pitch LED screen in the classroom of KOC University in Turkey. With 160°super wide horizontal and vertical viewing angle, the screen can cover all the students in the classroom. The broadcasting pictures are stable without scanning line, and the edge of image is sharp and clear when dealing with dynamic pictures.
P2.5 and P4 HD LED Displays at Shanghai Gongkang Middle School for Education Use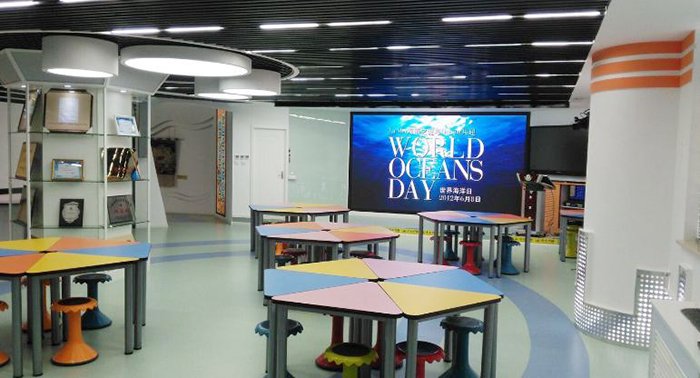 The P2.5 and P4 indoor LED displays are installed at multi-functional classroom of GongKang middle school in Shanghai. The HD screens are much more convenient for teachers to present teaching PPT and videos.
8. 176 Sets of LianTronics LED Displays Enlighten Shenzhen Metro Route 11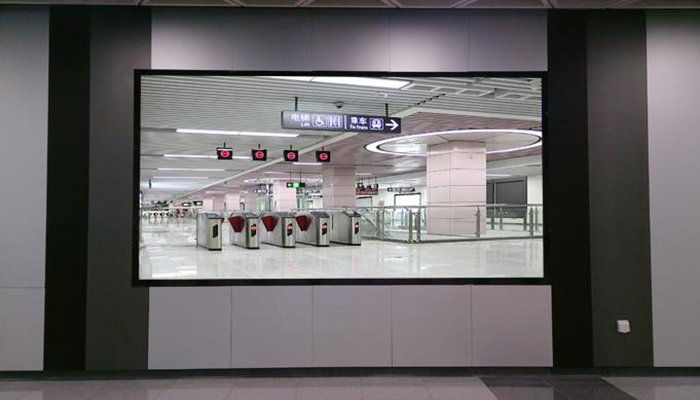 LianTronics has successfully provided 176 sets of high-end indoor and outdoor LED screens for Line 11. LianTronnics LED screens are installed at various positions of the stations, including metro gate, escalators, entrance and exit, etc.
9. P3 Indoor LED screen in Hong Kong International Airport for Broadcasting Information.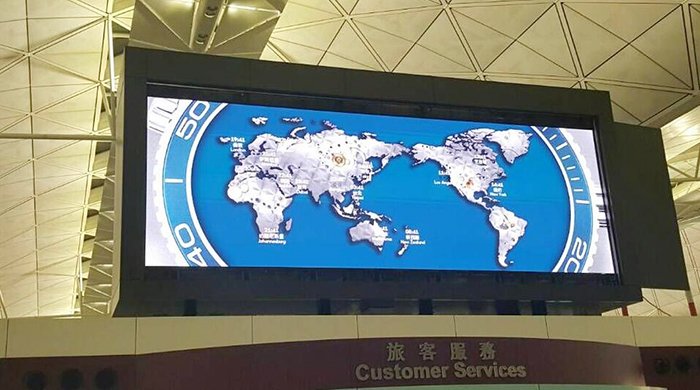 Installed at departure hall of the seventh floor in Hong Kong International Airport with the pixel pitch of 3.8mm and the size of 17.86㎡, the screen has successfully become one of the most remarkable billboard for airport.
10. R4T Cube Screen in RAI Exhibition Center, Amsterdam for advertising.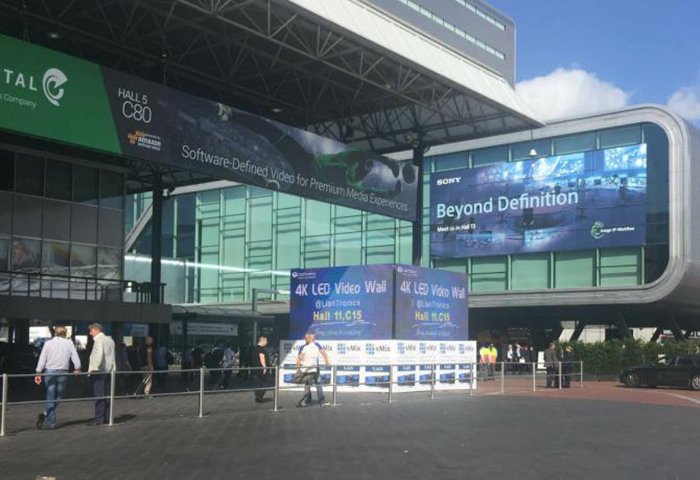 R4T (PH4.8mm, 500x500mm), as the slimmer and lighter outdoor stage rental LED display is advertising at the main entrance of RAI exhibition center, Amsterdam, Holland during IBC Show 2016, broadcasting the exhibition information and exhibitors' advertisement.
11. P10 Billboard Hanging at the Roof of the Building at Belfast Street.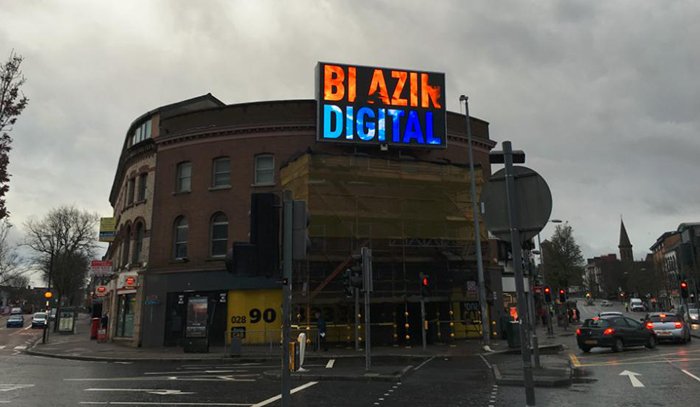 28pcs of L10 LED panels are installed at the top of the building at the corner of Belfast Street, attracting numerous passersby by broadcasting the eye-catching advertisement. The high brightness and vivid image make the billboard really outstanding, which creates the great commercial value and impact.
12. P10 LED Outdoor Billboard in the Galleria Shopping Mall Used for Advertising in Turkey
LianTronics L10, with a total size of 46㎡, is installed for playing advertisement at a commercial area in Turkey. By adopting innovative DIP technology, LianTronics outdoor screens can endure all kinds of harsh weather.
13. P2.5 Fine-pitch LED Display at GAP Store for Advertising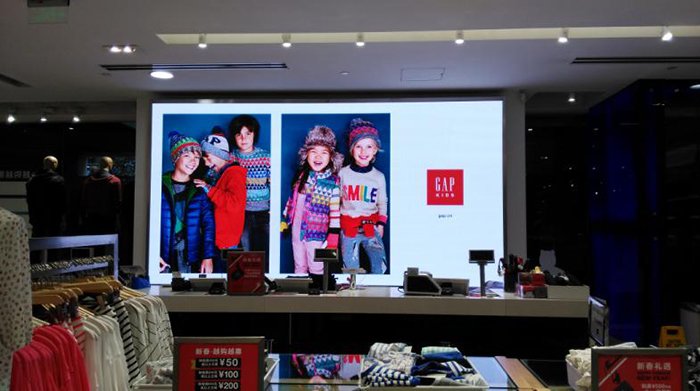 LianTronics P2.5 fine-pitch LED display is built at children area of GAP store to broadcast the adorable images of children clothing from GAP. The store manager complimented, "It is such a great LED screen! I believe it will bring more customers."
14. F12 Is Shining at the Airport in Jamaica for Info Broadcasting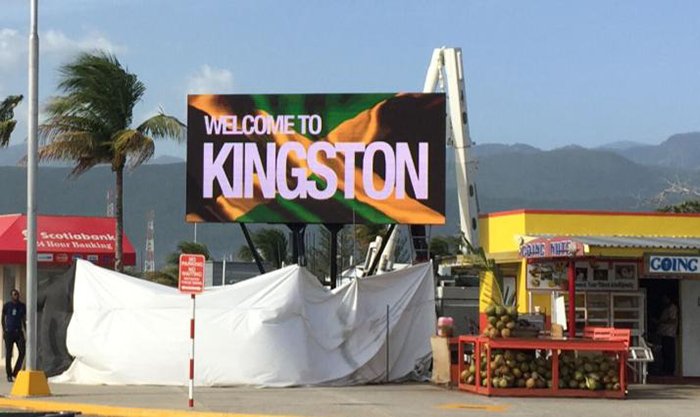 P12 outdoor LED display, with the area of 16.6㎡, is successfully installed at Norman Manley International Airport. It is built to capture the attention of passersby with compelling videos and promotions that can highlight your product.
LianTronics LED screen is designed and manufactured for the worldwide market and has been popularly used in many different kinds of applications. We have huge confidence that LianTronics products can not only present high quality image, but also share more competitive features which will satisfy your expectations and requirements. In the future, LianTronics will keep making breakthroughs like before. 2017, we are coming!