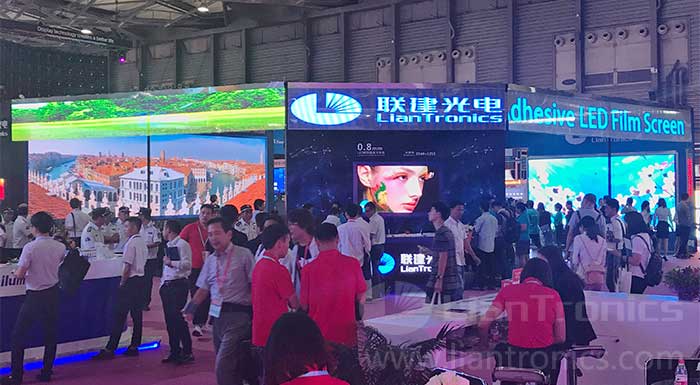 The world's preeminent LED trade platform--- LED China 2017 embraced its grand opening on Sept. 20th in Shanghai New International Expo Center and lasted for three days. As the leading LED display solution provider, LianTronics is always at the forefront of the industry and at LED China 2017 it brought out the tightest pixel pitch LED display solution--- V0.8. As the tightest pixel pitch, LianTronics P0.8 screen was absolutely the star product of the exhibition this time, and it attracted all the attendees and clients with unprecedented display effect to become a perfect substitute of traditional LCD and DLP.
As we all know, in the LED display industry, even a 0.1mm tighter pitch is a big challenge to a number of manufacturers. However, LianTronics has put V0.8 into mass production nowadays with its rich R&D strength and precise manufacturing technology.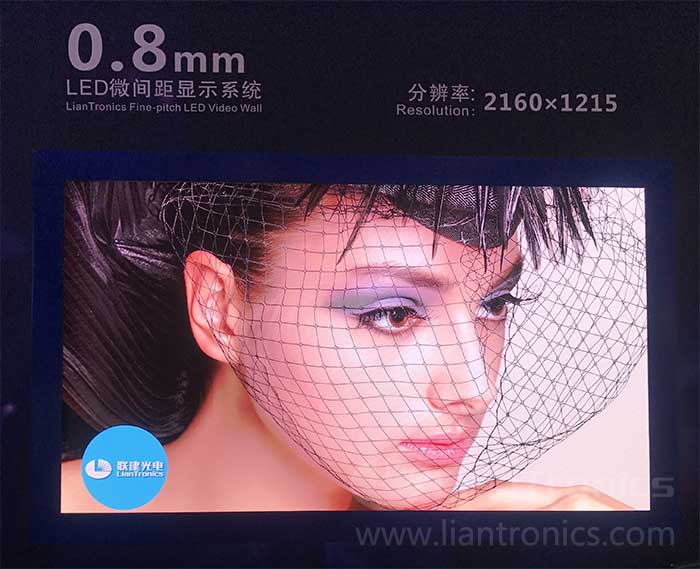 V0.8 Fine-Pitch LED Display Solution
Meanwhile, LianTronics classic VL1.2 fine-pitch LED display with a high resolution of 7168*2016 brought a fabulous experience to attendees. VL1.2 simulates the applications in surveillance, broadcasting, transportation, energy sources, exhibitions and conferences on-site. Made with aluminum alloy, the 7.8kg light weight panel is with easy-to-install and an easy-to-maintain (front-accessible) design. Module, power supply, receiving card, conversion card, and cables between panels can all be maintained from the front, and the panels can be assembled quickly and efficiently into the common display ratio of 4:3 or 16:9. Professional corporate and outstanding products absolutely has won hearts of a great number of clients.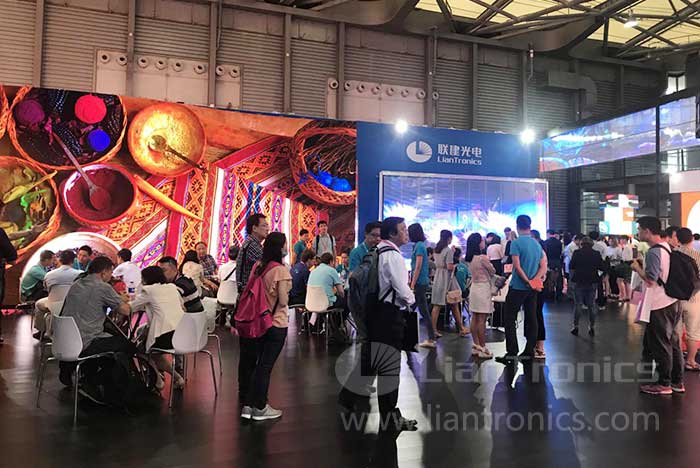 VL1.2 Fine-pitch LED Display Solution
RA1(PH1.9mm) has the tightest pixel in the rental market while RA3T(PH3.9mm) can satisfy your extra-clear need for outdoor event. The upgraded RA3T fine pixel pitch outdoor rental solution adopts all-black LED lamps. Thus, it will bring you super high contrast ratio at 8000:1. Furthermore, RA3T supports for curved assembly which is able to meet clients' various demands. RA series employs high-precision die-casting aluminum structure, light-weight panel as well as modular design. Moreover, it supports for front and rear maintenance which offers the engineers more convenience. The patented fast-lock design makes it capable of no-tool installation. Above all, RA series can be broadly applied in stage shows, exhibitions, broadcasting situations and more.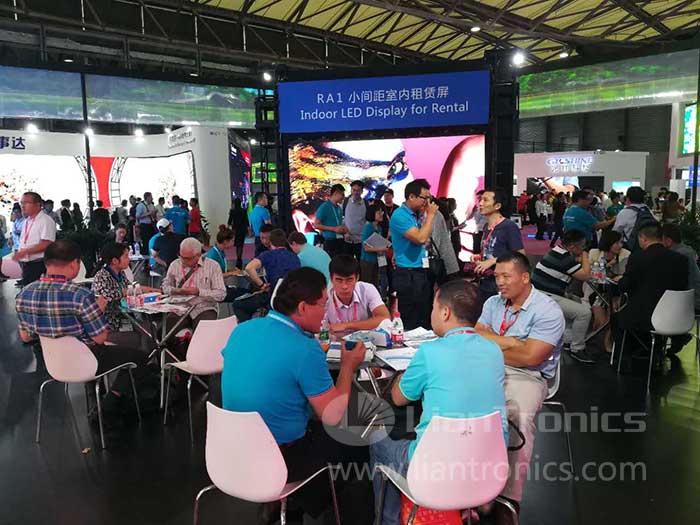 RA1 Indoor Rental Solution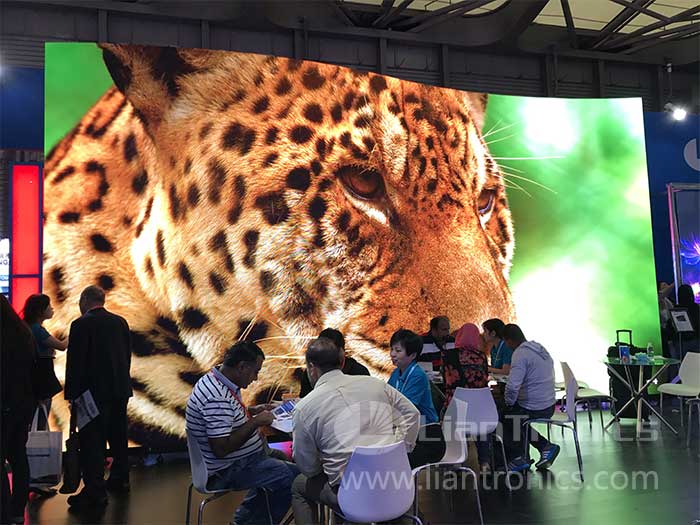 RA3T Outdoor Rental Solution
LianTronics professional engineers offered clients demonstrations of the installation and maintenance of RA modules, power supplies and other features. Moreover, LianTronics team discussed and explored the LED display technology development with clients and received great approvals.
Miss the opportunity to attend LED China 2017? Hope to see you at ISR 2017 in Moscow or LDI 2017 in Las Vegas!