IBC 2017 was grandly held on Sept. 19th in Amsterdam. As the leading fine-pitch LED display solution provider, LianTronics provided the worldwide attendees with an unprecedented display effect by showcasing the high-end fine-pitch VH1.4 and fine-pitch RA series for indoor and outdoor rental.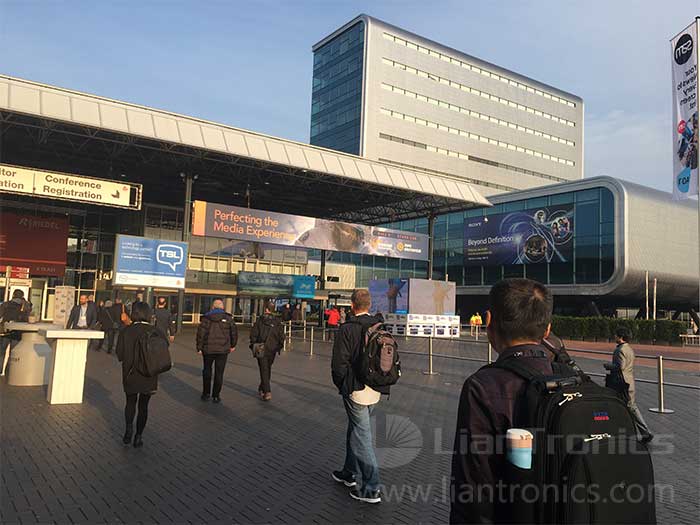 VH1.4 was displayed on the scene with super high resolution of 3840*1080 which offered clients 4K Ultra-HD LED display solution and simulated the applications in broadcasting studio and critical mission on-site. Super high contrast ratio, low reflective effect and high evenness drew the attention of all the passersby. And it features with SPWM(Silent Pulse Width Modulation) function which is able to take on the finest picture quality with high grey scale under both high and low brightness. It can fulfill the viewer's requests of studio production including zoom, close shot, etc. The delicate and vivid picture performance had won the hearts of various clients.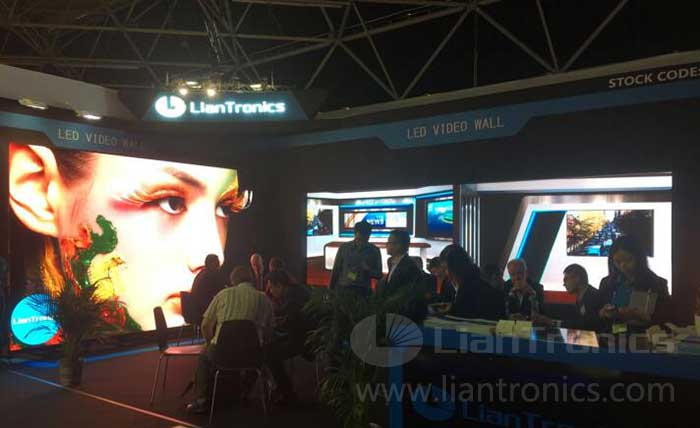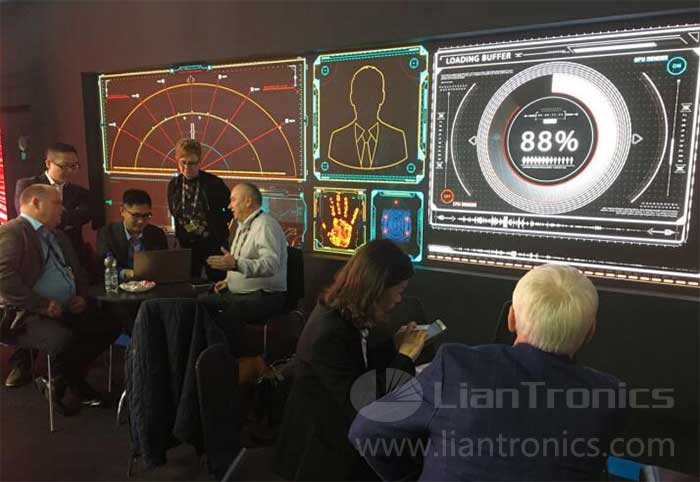 RA1 is the high-end fine pixel pitch LED display for overseas rental market, its panchromatic range rate reaches over 36% which is beyond the color gamut scope of NTSC(National Television System Committee). And its color temperature is 2500-10000K adjustable which can definitely satisfy the need of broadcasting requirement at 3200K. Besides, RA series adopts the nanosecond refresh rate to eliminate tailing and ghost effect. With all the above features, RA1 can take on coherent and clear images without scanning lines and thus make the shooting more accurate and smooth.
LianTronics fine pixel pitch LED display solution features with Ultra-HD display image, wide-range adjustable color temperature, super-steady system and high refresh rate. It will not only take on outstanding performance but also ensure the safety and reliability of live broadcasting. It had attracted much attention at IBC 2017 and some clients had taken a performance test of our fine-pitch LED display and were all very satisfied with both the refresh rate and color saturation.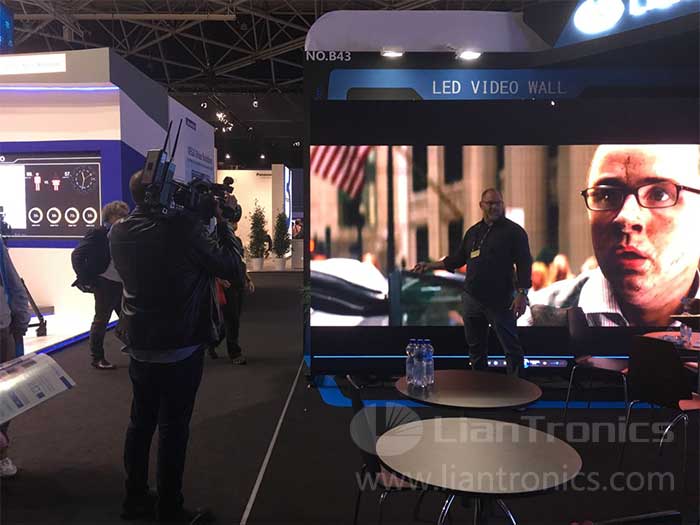 A great number of clients were totally amazed by LianTronics high-quality products and unprecedented display effect. They stopped by and consulted with our sales managers and engineers about the product functions and all got professional answers. High product quality and good service network earned us customers' trust, and many of them expressed their will of further cooperation. LianTronics will insist on making the public video perfect, creating more and more business value for clients and taking the responsibility of being a pioneer in the industry!