Since 1988, Live Design International (LDI) has been the leading trade show and conference for live design professionals from all around the globe. LianTronics this time brought RA series fine-pitch rental solution of P1.9, P2.6 and P3.9 to the show.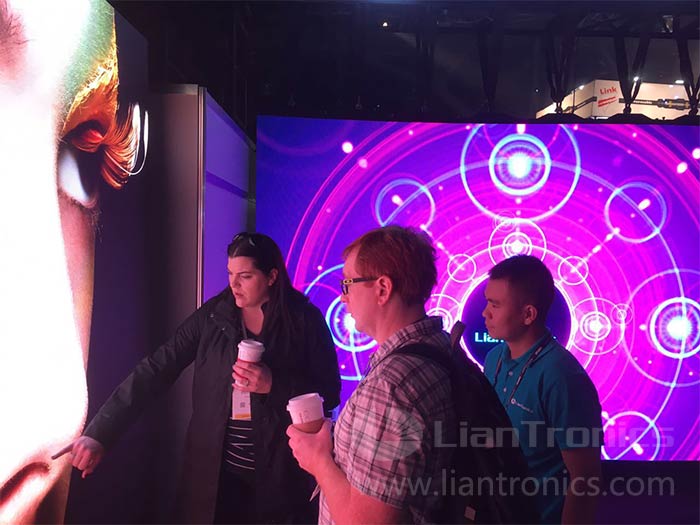 LianTronics RA series employs high-precision die-casting aluminum structure, light-weight and front-accessible panel. Besides, its modular design enable the engineers finish the change of spare parts just in a few seconds, and the integrated curveable latch system can help to realize any valued creation by being assembled into concave and convex screen.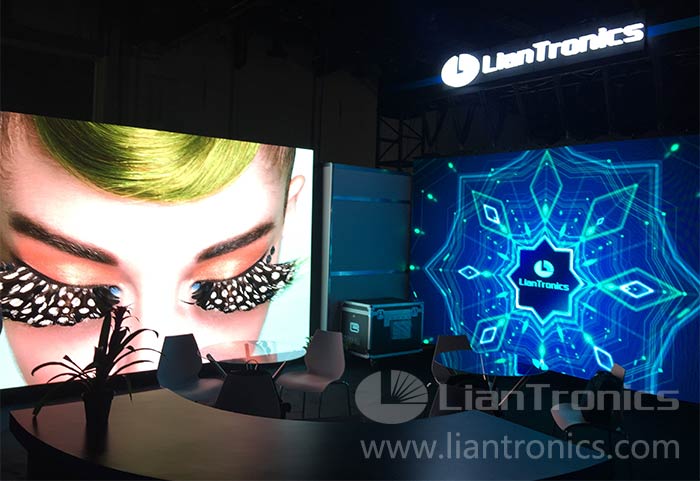 RA1(PH1.9mm) is the high-end fine-pitch LED display for overseas rental market, its panchromatic range rate reaches over 36% which is beyond the color gamut scope of NTSC(National Television System Committee). And its color temperature is 2500-10000K adjustable which can definitely satisfy the need of broadcasting requirement at 3200K. Besides, RA series adopts the nanosecond refresh rate to eliminate tailing and ghost effect.
RA1 has the tightest pixel in the rental market while RA3T(PH3.9mm) can satisfy your extra-clear need for outdoor event. The upgraded RA3T fine pixel pitch outdoor rental solution adopts all-black LED lamps. Thus, it can bring you super high contrast ratio at 8000:1. Fused with outstanding appearance and practical utility, RA3T is gradually becoming a preference of outdoor activity as a clearer visual experience is X generation's natural pursuit continually in this "content-oriented" age.
RA2S(PH2.6mm) is a newly launched model to offer a third choice among P1.9-P2.9mm. By now, RA series consists of four models including PH1.9mm, PH2.6mm, PH2.9mm and PH3.9mm to cater to your different need and highlight your show.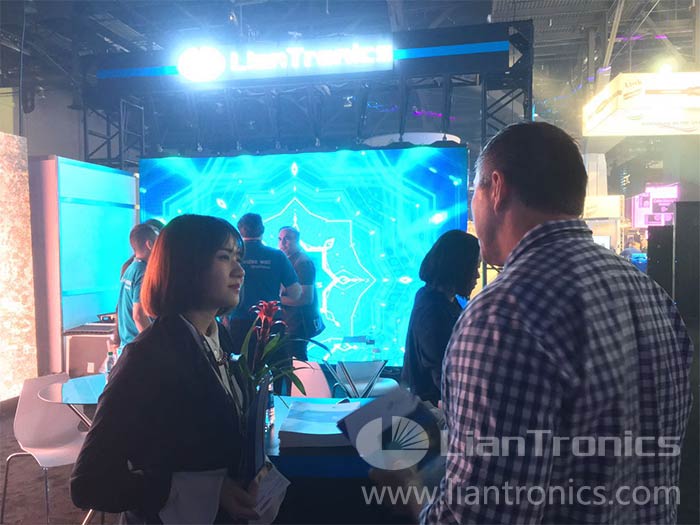 Choose LianTronics LED display rental solution to start a change to your stage and show!