On 13rd December, LianTronics held its New Product Releasing Conference of the fourth quarter to present its newly-launched products--- VA series fine-pitch LED video wall and RE series curvable rental screen.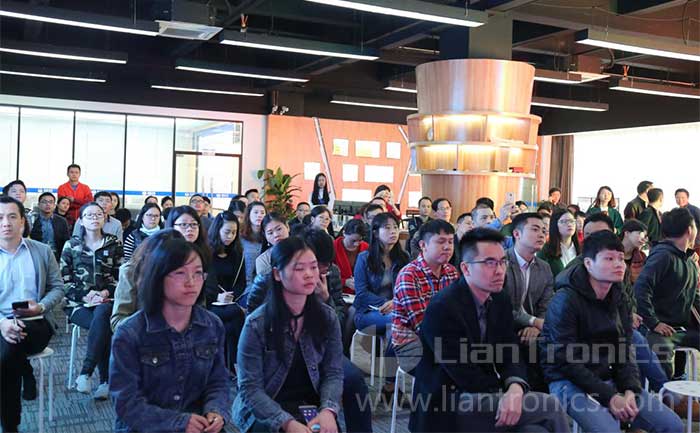 With standard 16:9 panel, VA series can precisely achieve HD/FHD/UHD/SHV resolution just right, and with a 27" diagonal panel size it can become a perfect substitute for any existing 54" or 108" LCD screen. The whole VA installation procedure is as quick as block-building. It supports for both front and rear installation with a panel thickness of only 100mm. Additionally, module, power supply, receiving card, conversion card and cables between panels can all be maintained quickly from the front without professional skills. Moreover, calibration data retrieval function and worry-free parameter back-up function are both embedded in every smart module. Power system, temperature and other working status are automatically monitored to achieve intelligent management. Last but not least, it supports AC-DC and DC-DC two different power schemes to ensure a safe and stable use and best fit your project need.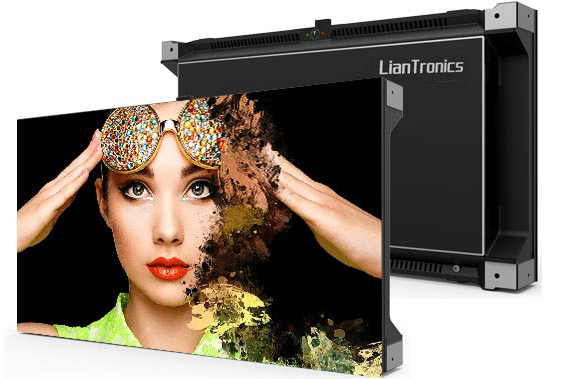 Click here to explore more of LianTronics VA series>>>
http://liantronics.com/product/finepitch/VA/
Another cutting-edge LED display solution, RE series is designed as a fine-pitch curvable screen for rental. By the use of only one type of panel, RE series can realize your valued creations by being assembled into concave and convex screens from -10°to 10°, and the minimum radius of a circle screen is only 2.85mm long. In addition, its user-friendly design allows you maintain modules and power box from both front and rear according to actual requirements. Besides, there are two different sizes panels which can be assembled together, and more surprisingly the super compatible RE panels also supports for mismatch splicing from all directions.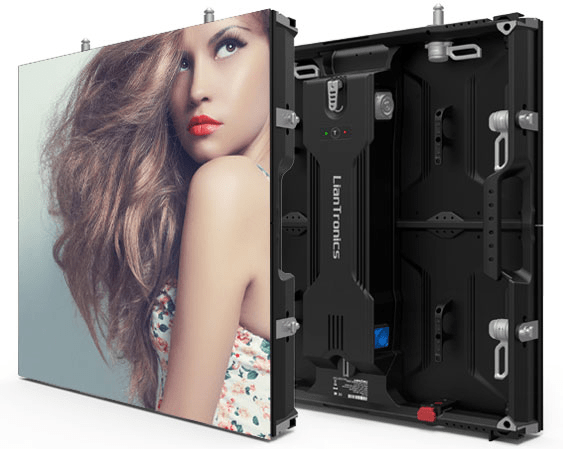 Click here to explore more of LianTronics RE series>>>
http://liantronics.com/product/IndoorRental/RE/
At the upcoming ISE on Feb.6-9, you will have a chance to have an excellent experience of viewing LianTronics VA and RE series on site. Don't forget to stop by our booth: E30, Hall 12 with the invitation code of 830382.