Nowadays, media advertising is essential for corporate promotion, but there are also numerous problems creating headaches for enterprises about forms and contents. For example, dull way of information transfer, poor performance due to low brightness, ugly gap of screen, limited size and unaffordable price.
LianTronics customized fine-pitch LED display can solve all your problems. With the speedy development of digital display, corporate offices, entertainment venues, retailers, and restaurants are gradually taking on new looks with LED video walls to connect with their audiences, among which corporate showroom equipped with intelligent HD LED display is an innovative way to showcase the modern corporate image to the clients for efficient brand building.
Recently, LianTronics join hands with Alibaba again to provide two creative fine-pitch LED displays.
LianTronics fine-pitch LED video wall(PH1.9mm) installed in the lobby at the first floor consists of 14 special shaped LED screens which covers 33 sqms,. Every single screen can individually play contents or be controlled as a whole to display as one, which also symbolizes Alibaba's different sections. It's worth mentioning that the creative gaps between the small units from 2.5cm to 5cm have brought difficulties to the construction. However, LianTronics professional engineers have overcome the difficulty of precision with dedicated attitude and superb techniques. Eventually, we successfully bring the outstanding performance of display to Alibaba.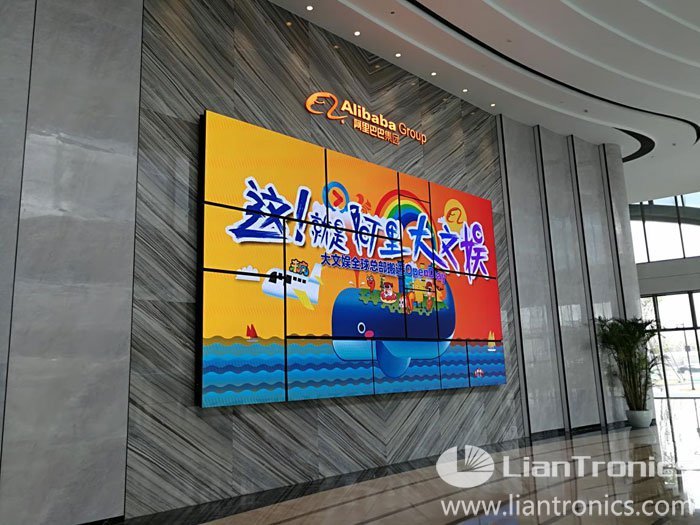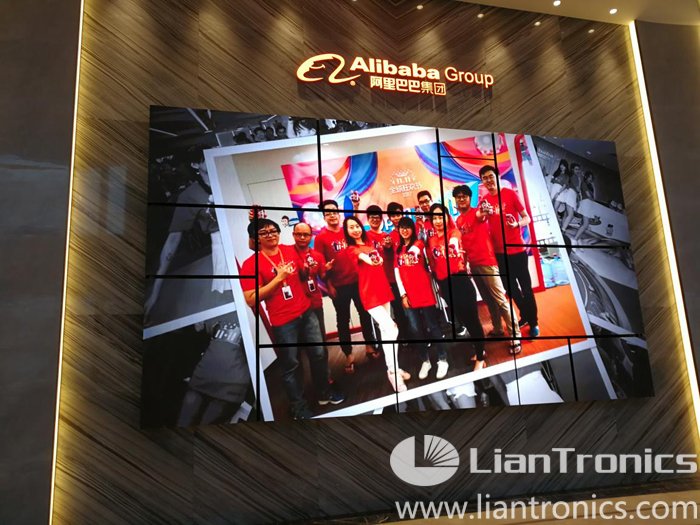 Another creative fine-pitch LED display was installed in the government reception area at the second floor. Concave screen with wide radian and perfect splicing can not only smoothly display images, videos and texts of Alibaba Group but also bring high-tech and modern experience to the government officials.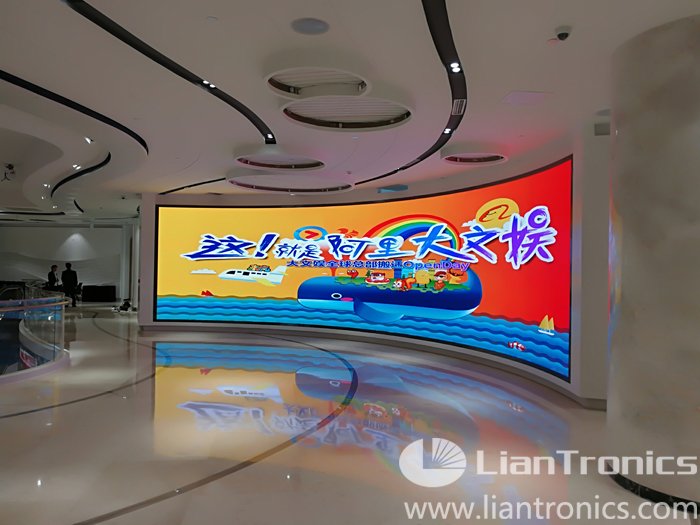 Actually, the story between LianTronics and Alibaba can be traced back to G20, 2016. LianTronics has designed a fine-pitch LED display which covers 118㎡ for Alibaba showroom at G20. In 2017, LianTronics has provided a series projects for Alibaba including outdoor LED display for industrial park in Hangzhou and fine-pitch LED video wall for its western base.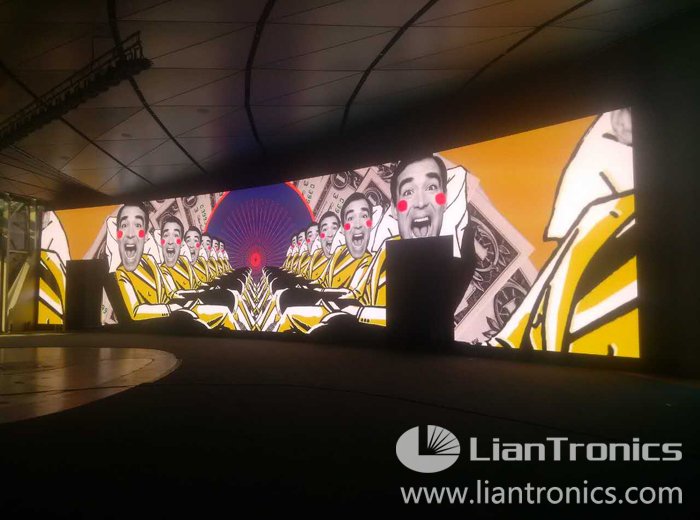 LianTronics Fine-pitch LED Video Wall at Alibaba Showroom, G20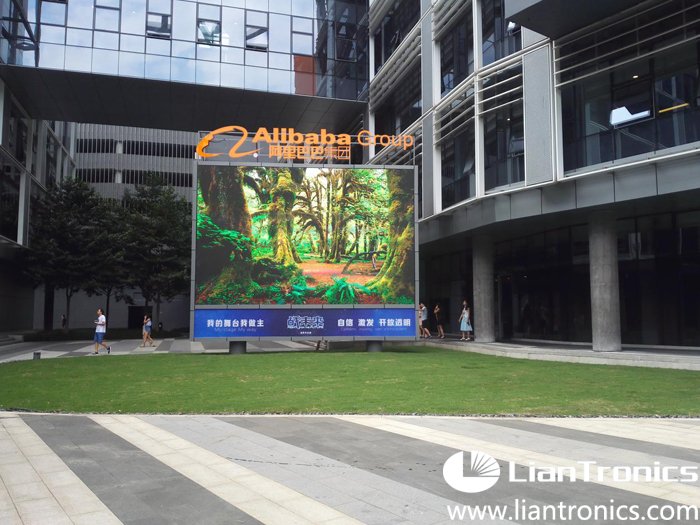 LianTronics Outdoor LED Display for Alibaba Industry Park, Hangzhou
LianTronics appreciate Alibaba's trust in our brand strength and we will dedicated in developing more outstanding products and successful projects in the future.