Tencent's new office was unveiled on Nov. 28
th
, 2017. Equipped with the latest facilities, this futuristic building adopts IoT and AI technology, which symbolizes a kind of "connection" between human beings and Internet. It's a digital and intelligent building which will sure become the new technological landmark in Shenzhen.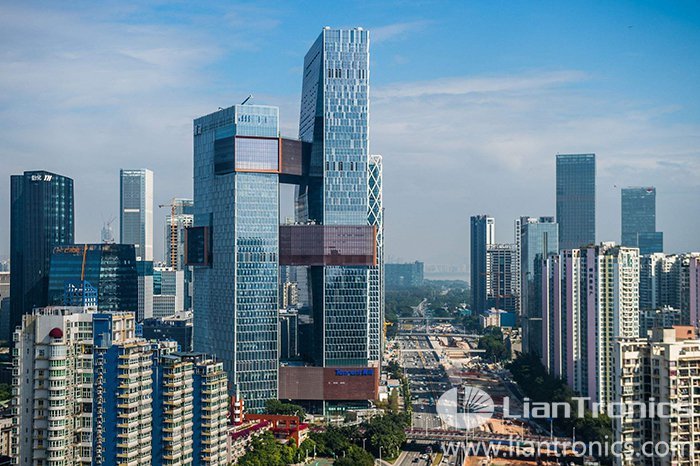 Fortunately, LianTronics was designated as the LED solution provider for the new office with four top-notch intelligent LED display solutions:
First impression on the 48th floor--- 8K VL1.2 at Tencent's Reception Hall
The 48th floor is the core zone to receive VVIP such as head of state or corporate leaders, and here when visitors arrive, the first thing they will see is this 8K super-giant screen with an area of 60sqms. This PH1.2mm fine-pitch LED video wall with a definition of 8192*4608 pixels bring the viewers an immersive experience to Tencent's tech world. Its standard 16:9 panel can precisely achieve common resolution just right. Meanwhile, LianTronics V-structure heat dissipation and V-stable no sudden shut-down technology safeguard its stable operation.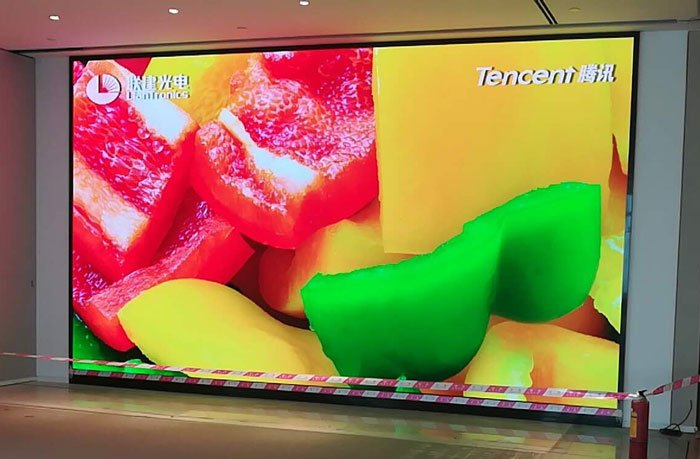 First-class intelligent meeting room--- Military-level clear & sharp V0.8 screen
On 48th floor, a PH0.8mm fine-pitch LED video wall is installed in Tencent's modern conference room. It adopts LianTronics fine-pitch SMD technology and V-smooth technology. Therefore, each panel could be guaranteed to adopt qualified CNC processing to reduce the error in an infinite approach to zero. This screen is not only capable for video conference but also an outstanding platform to showcase of corporate culture. With ultra clear definition(6480*3645) and seamless splicing, outstanding display performance perfectly fits Tencent's International positioning.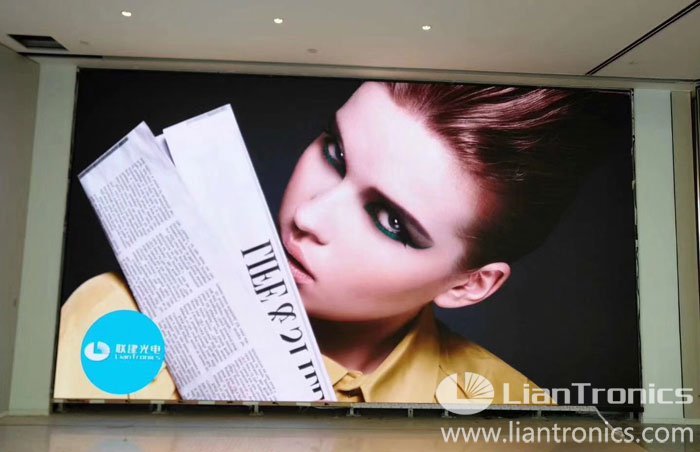 A lecture hall containing cultural spirit--- 56m2 LED Video Wall at Tencent's Lecture Theater
This 56m2 fine-pitch screen was installed in Tencent's lecture theater which is designed for conference, training and internal events for employees. This LED display adopts LianTronics intelligent powder painting technology with super high contrast ratio and uniform brightness & chroma technology. Outstanding display performance and super wide view angel bring fabulous viewing experience from all angles and distances.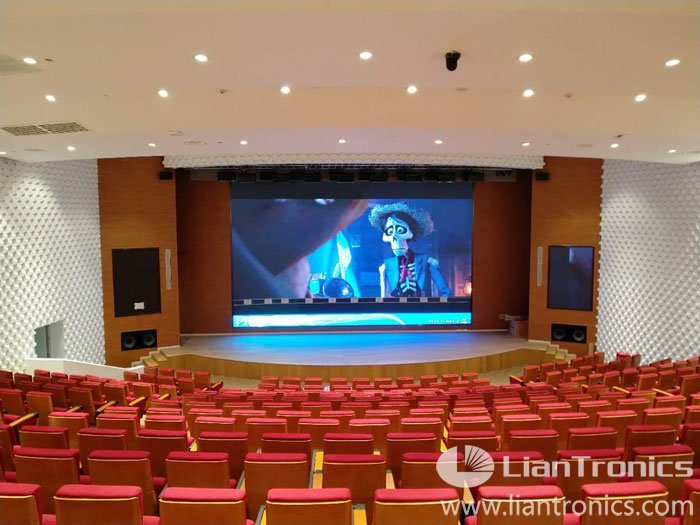 State-of-the-art corporate sports stadium--- P4 LED screen on basketball court
The fourth one is PH4mm LED screen installed in Tencent's basketball stadium to keep scores and play back the video. Surprisingly, Tencent building now possesses the biggest indoor sports stadium in China. All the decorations and designs implies Tencent's humanistic care for all employees.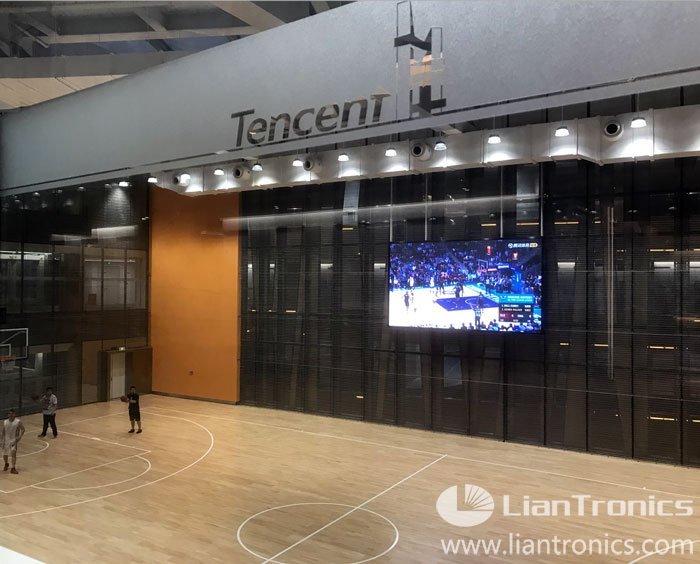 Now, you must yearn for visiting Tencent Building and having a closer look of LianTronics fine-pitch LED displays by yourself. And there are more stories about this project. In order to successfully finish this task and achieve the best performance, LianTronics persists in the attitude of earnest and preciseness from project design, product manufacturing to installation. Especially our engineers, they completed all the LED displays with seamless splicing and never ignored one detail. LianTronics preeminent brand influence is the reason why Tencent made their choice.

Tencent, Huawei, Alibaba, Abott and more and more famous brands choose LianTronics. It's an evidence of LianTronics slogan, " Display, perfection".