August is a hot and harvest month, because LianTronics turnover has increased sharply by achieving six " ten-million " days within only 16 workdays.
In 2018, LianTronics keep concentrating on fine-pitch LED display market. In R&D department, supply chain, manufacture and sales, LianTronics has made a series of improvement. With years of preparation and accumulation, LianTronics embraced our explosive growth of the sales volume of fine-pitch LED display. Our projects scattered in various fields including military, public security, procuratorate, court, broadcasting, education, transportation, energy, meteorology and etc. Besides, LianTronics also maintains our market superiority in OOH media display. We focus on high-end, large-scale and influential outdoor LED display projects to continue to stabilize LianTronics leading position in OOH market.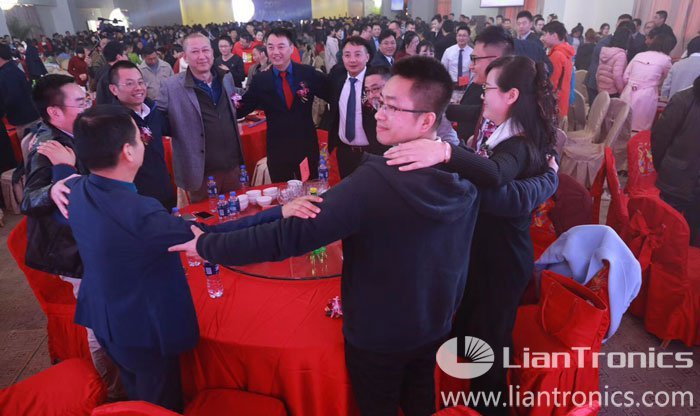 No pains, no gains. In the fierce competition, business growth is based on the support of corporate policy, hard work of salesperson and every LianTronics employee. How time flies, this year is drawing a close. For the rest of the time, every LianTronics member will keep struggling for a final harvest 2018 and bright future!