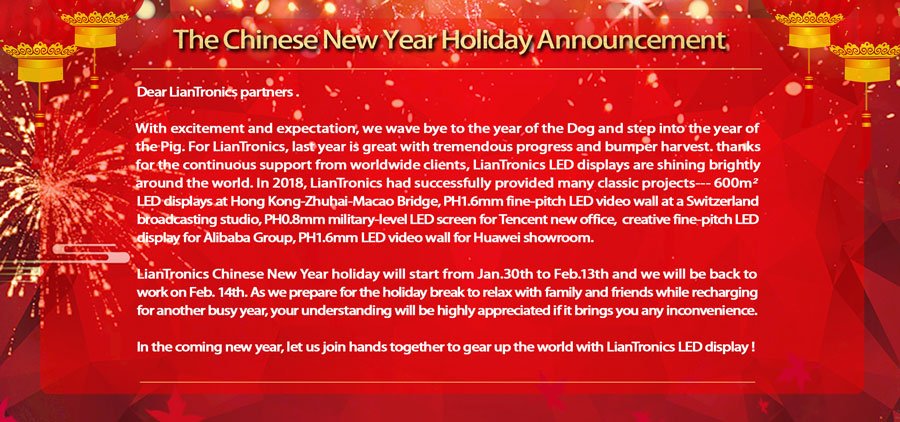 Dear LianTronics partners,
With excitement and expectation, we wave bye to the year of the Dog and step into the year of the Pig. For LianTronics, last year is great with tremendous progress and bumper harvest. Thanks for the continuous support from worldwide clients, LianTronics LED displays are shining brightly around the world. In 2018, LianTronics had successfully provided many classic projects--- 600m² LED displays at Hong Kong-Zhuhai-Macao Bridge, PH1.6mm fine-pitch LED video wall at a Switzerland broadcasting studio, PH0.8mm military-level LED screen for Tencent new office, creative fine-pitch LED display for Alibaba Group, PH1.6mm LED video wall for Huawei showroom.

LianTronics Chinese New Year holiday will start from Jan.30th to Feb.13th and we will be back to work on Feb. 14th. As we prepare for the holiday break to relax with family and friends while recharging for another busy year, your understanding will be highly appreciated if it brings you any inconvenience.

In the coming new year, let us join hands together to gear up the world with LianTronics LED display!