On March 25, 2019, LianTronics European Operation Center in Krefeld, Germany, has made its long-awaited debut. Mr. Hao, general manager of LianTronics sales center, attended the ceremony and delivered a speech.

Nowadays, globalization affects all walks of life, and China's LED display industry is facing huge opportunities and trials. As a leader in the LED display industry, LianTronics has been working in overseas markets for more than ten years and has made remarkable achievements. In 2019, LianTronics plans to further expand the overseas high-end market, enhance the localization layout, and promote the popularity of the overseas market. Therefore, LianTronics together with its strategic partner TGI has created the European Operation Center with "experience + service" as the core.
For LianTronics, the opening of the European Operation Center is significant. It's not only a display center that allows customers to have a closer experience of LianTronics high-precision LED display products, but also an after-sales office that can provide timely and efficient support and service for customers. It fortifies the foundation of business development in Europe.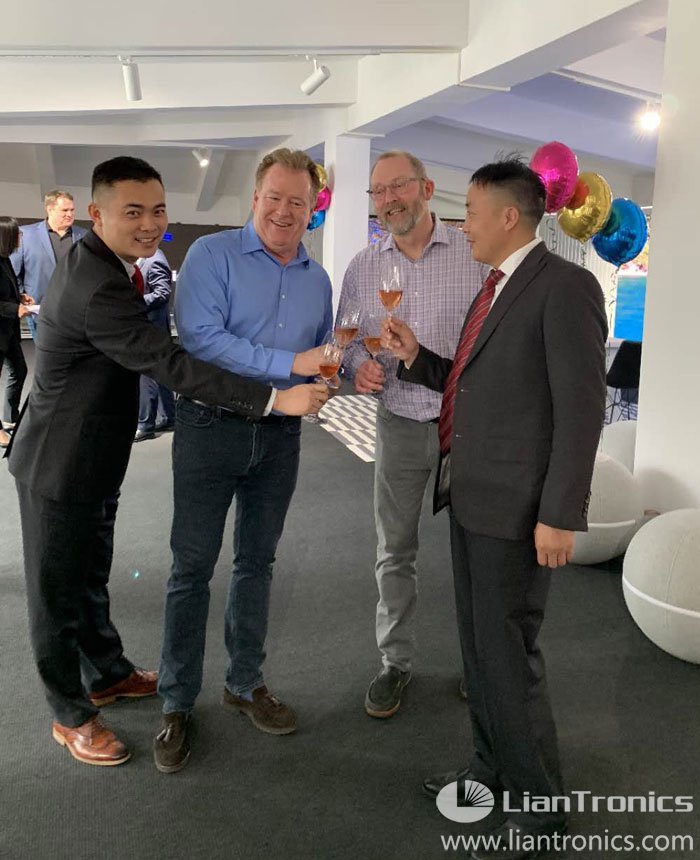 So what's unique about LianTronics first European Operation Center?

Firstly, high positioning. Located in Krefeld, Germany, it covers an area of 300 ㎡ with an exquisite and simple German decoration type. Moreover, an obvious product function partition brings customers the ultimate visual experience.

Secondly, selected exhibits. Each product in the European Operation Center is presented after research to meet the market demand, such as the hot-selling VA series of NPP LED screens, RE series of high-end rental LED displays, etc. There will be more typical new products in the coming future.

Last but not least, dual purpose. The function of European Operation Center is not only an exhibit center but also a customer service center that can provide customers with prompt and effective service.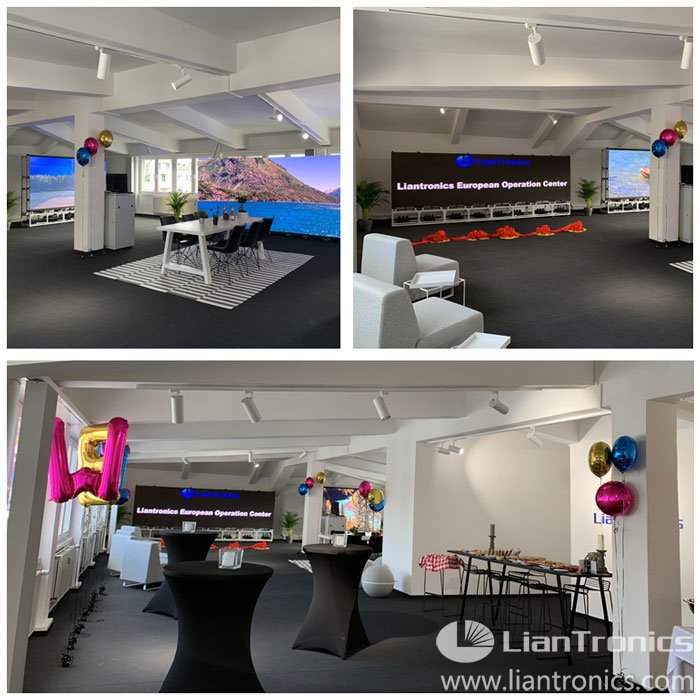 The successful opening of LianTronics European Operation Center is made through the efforts of LianTronics staff as well as the support of LianTronics customers. This will be a new starting, and LianTronics will continue to provide higher quality products and better service to their trusty friends. It is believed that in the near future LianTronics brand root will lay deep into the rich European soil and begin to thrive finally.