World Cup 2018 is coming to Russia, the whole country is in thrill. LianTronics has joined this great moment to hold a New Product Release Conference on June.12 in Moscow, Russia just before the Games opening ceremony.
This time, LianTronics not only brought their new products but also offered a systematic training for their new and regular customers. By presentations, demonstrations and hands-on experience, attendees broadly spoke highly of the outstanding performance and convenient maintenance of LianTronics products as well as their professional attitude. It's the first time for LianTronics to organize such kind of events, but it turned out to be quite positive. And some customers even have signed strategic purchasing contract with LianTronics right after the meeting.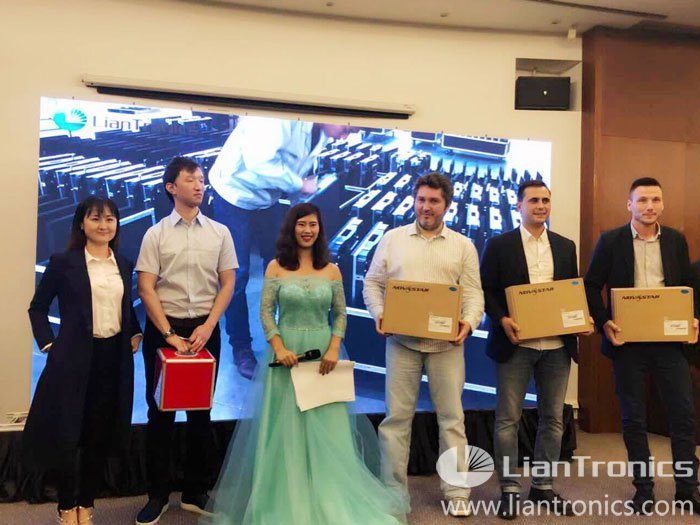 During this conference, LianTronics brought the latest LED display technology--- VA series PH1.2mm 16:9 intelligent panels and RE series PH2.6mm curvable screen for rental.
With standard 16:9 panel, VA series can precisely achieve HD/FHD/UHD/SHV resolution just right, and with a 27" diagonal panel size it can become a perfect substitute for any existing 54" or 108" LCD screen. The whole VA installation procedure is as quick as block-building. It supports for both front and rear installation with a panel thickness of only 76mm. Additionally, module, power supply, receiving card, conversion card and cables between panels can all be maintained quickly from the front without professional skills. Moreover, calibration data retrieval function and worry-free parameter back-up function are both embedded in every smart module. Power system, temperature and other working status are automatically monitored to achieve intelligent management. Last but not least, it supports AC-DC and DC-DC two different power schemes to ensure a safe and stable use and best fit your project need.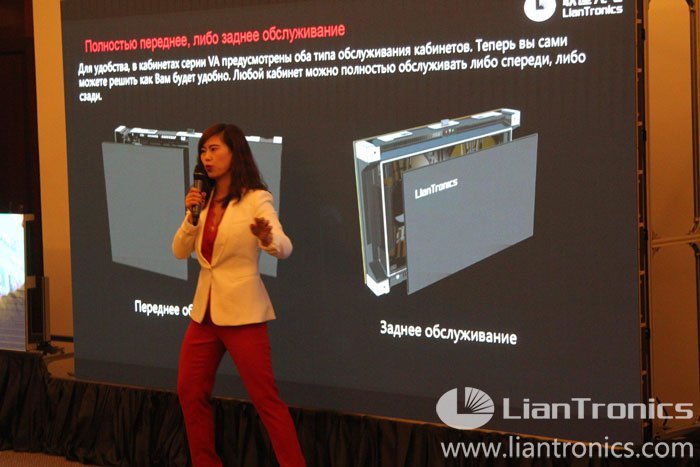 RE series is designed as a fine-pitch curvable screen for rental use. By the use of only one type of panel, RE series can realize your valued creations by being assembled into concave and convex screens from -10°to 10°, and the minimum radius of a circle screen is only 2.85 meters long. In addition, its user-friendly design allows you maintain modules and power box from both front and rear according to actual requirements. Besides, there are two different sizes of panels which can be assembled together, and more surprisingly the super compatible RE panels also support for mismatch splicing from all directions.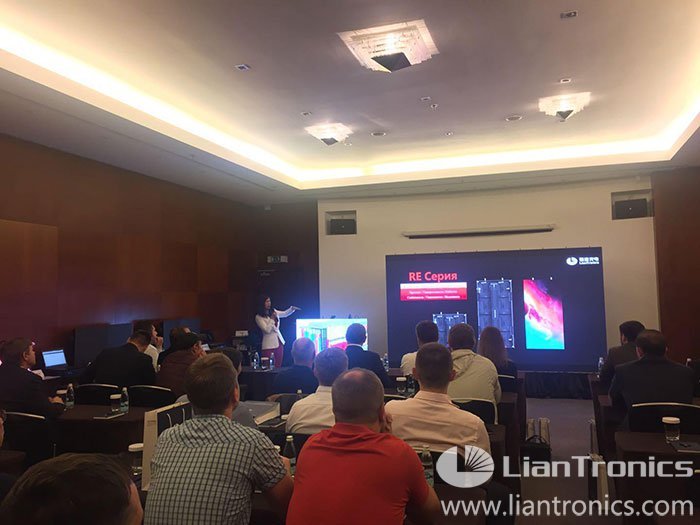 In the meantime, LianTronics classic VL series PH1.6mm fine-pitch LED video wall was also showcased at the conference as well. VL series with a high resolution brought a fabulous visual experience to attendees. The screen simulates the applications in different fields to bring attendees to the application scenario. Made with aluminum alloy, the 7.8kg light-weight panel is with easy-to-install and easy-to-maintain (front-accessible) designs. Module, power supply, receiving card, conversion card, and cables between panels can all be maintained from the front as well, and the panels can be assembled quickly and efficiently into the common display ratio of 4:3 or 16:9.
A local customer was so attracted by its stable performance that he decided to buy the sample screen to his show room immediately, which has confirmed LianTronics great product quality again.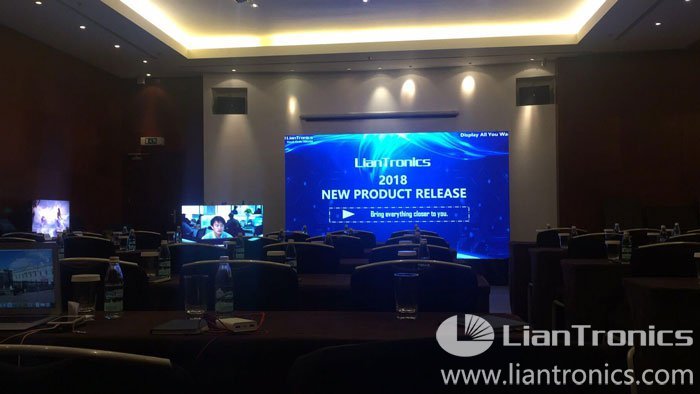 This conference was successfully finished and LianTronics LED display solution has won clients' hearts. Moreover, some clients have signed the contract just after the event!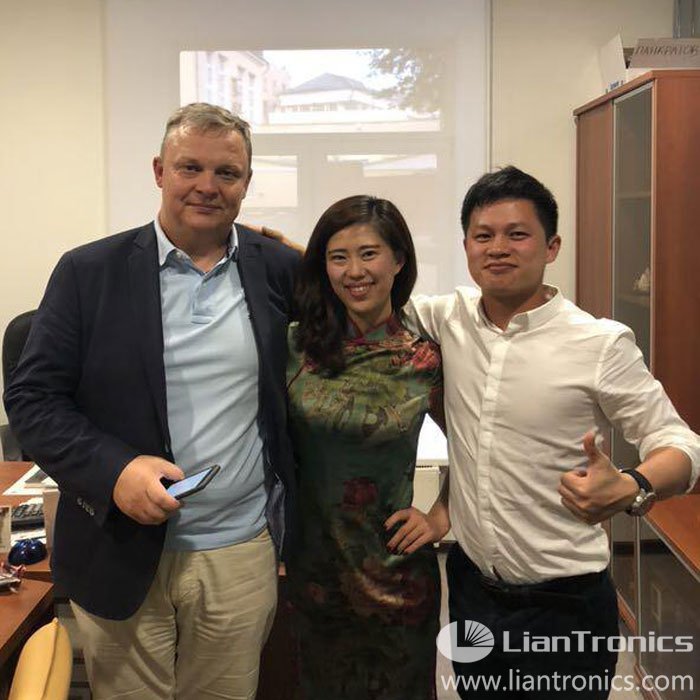 According to statistics, over 160 countries now purchase their LED screen from China. Europe and North America are the main target markets for LED display. However, because of the market saturation and the increased difficulty of market access, more domestic LED display exporters turn their eyes to emerging markets such as Russia, Southeast Asia, Africa and Latin America. These markets all show good growth momentum especially Russia. It's reported that demands of LED display in Russian market has reached over $310 million in 2017. And it covers broad applications including advertising, sports games and military security.
Overseas sports market grows very mature now and the ratio of sports production value to GDP in developed country has reached 2.3%. Especially, football industry has created huge commercial value. As LED displays are essential in big sports events, the 2018 FIFA World Cup Russia will definitely add more fuel to the market need..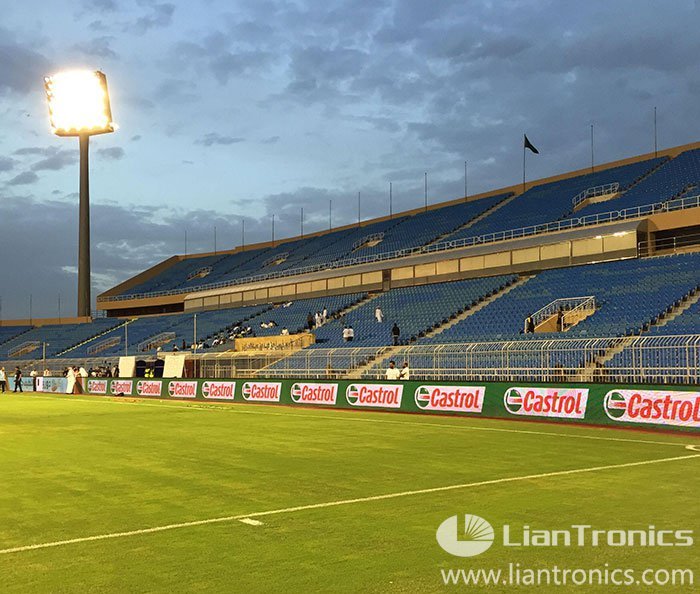 LianTronics LED displays installed in German Bundesliga and Saudi Professional League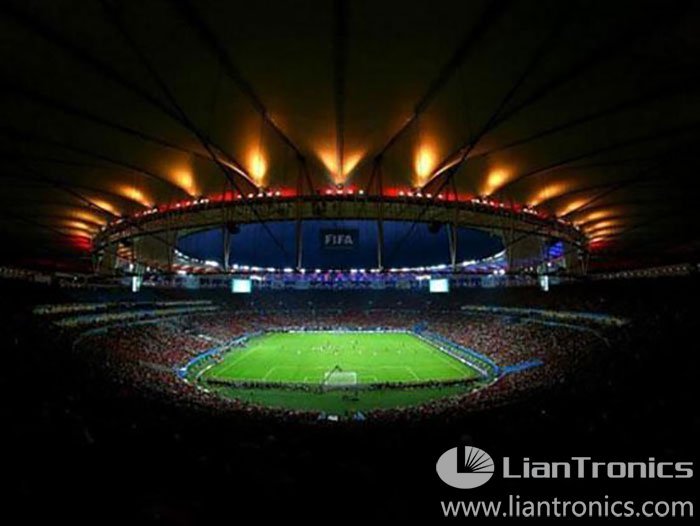 LianTronics four LED screens for World Cup 2014
World Cup will also bring great opportunities for fine-pitch LED display. Since a great number of stadiums of World Cup must be equipped with security devices, it's absolutely a great chance for enterprises which could provide security and protection solutions to enter Russian market. Besides, fine-pitch LED video wall will also be applied in stadium to keep scores and other information, advertising signs and broadcasting studio.
LianTronics next stop is Saint Petersburg, look forward to seeing you there!