A broadcasting studio in Switzerland was recently renovated and installed LianTronics VL1.6 and FL3II LED video walls. LianTronics LED displays provide fine pixel pitches and preeminent motion-image quality for astonishing clarity and cater the demands of worldwide broadcasters.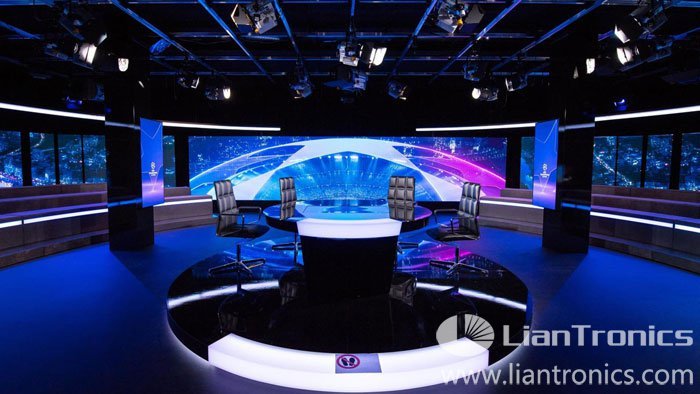 LianTronics VL Series fine-pitch LED displays with high refresh rate and PWM(Pulse Width Modulation) function can perform well in broadcast studio applications. The breakthrough technology meets various challenges traditionally associated with LED broadcast display and assist broadcasters to renovate the design of studio.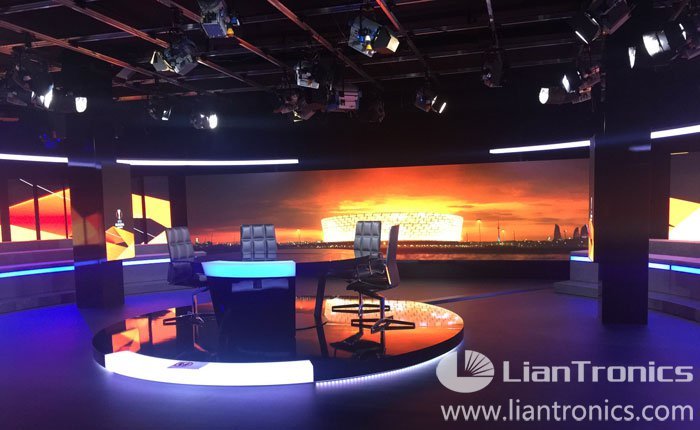 With pixel pitches of 1.6mm, the VL1.6 Series LED video wall reaches the high resolution of 4992*1296. Thus, the LED video wall is able to remain fabulous display performance under the magnification of camera. Besides, its high level of color gamut, low brightness and high gray level enable various scenes to be changed at any time.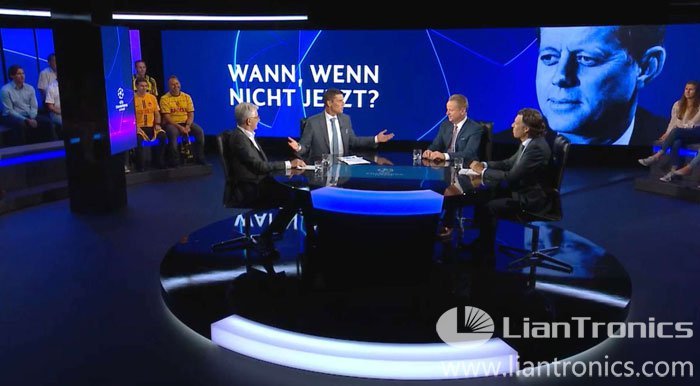 Moreover, LianTronics FL3II also adds brilliance to this brilliant project. The broadcast studio is surrounded by 32 square meters LED screens. Thorough that the immersive experience is created during the on-air program.